Peugeot 508 eHDi 2012 review
This is the super fuel efficient version of Peugeot's 407/607 replacement. It is fitted with a small 1.6-litre turbo diesel engine and a six-speed robotised manual gearbox. It also has engine stop/start technology which as its name implies shuts down the engine when it comes to a standstill to save fuel. 
Take your foot off the brake and the engine automatically restarts and you're good to go. Sounds fine in theory but it's not everyone's cup of tea.

WHAT'S DIFFERENT?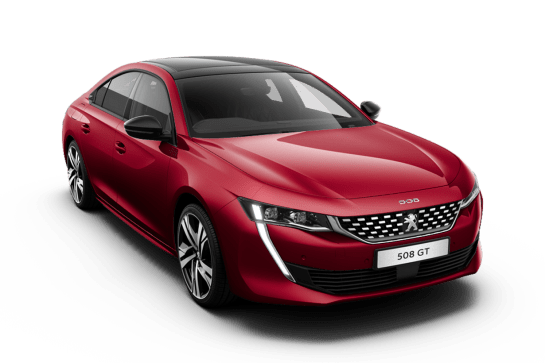 Explore the 2012 Peugeot 508 range
This is one of the first models to receive Peugeots' roll out of e-HDi micro-hybrid concept. It's designed primarily to bring significant reductions in both CO2 emissions and fuel consumption. 
The e-HDi micro-hybrid concept combines: Euro 5 compliant, 1.6-litre HDi engine, stop/start system with a second-generation reversible alternator, improved management of electrical systems with alternator control optimised gearbox ratios, low-viscosity engine oil and a variable-capacity oil pump tyres with low rolling resistance.
ECONOMY 
This is one area where the 508 excels. Official fuel economy is a miserly 4.4 litres/100km. With a 72-litre fuel tank, this gives the car a theoretical range of 1636km.
After 500km we were averaging 5.3 litres/100km. We still had more than 800km to go according to the trip computer. Not bad for a largish, premium sedan. But what price do you put on economy?
STOP/START 
Peugeot argues that stop/start can reduce fuel consumption by as much as 15 per cent, even in the cut and thrust of city driving. This is thanks to precise metering and innovative computer control. 
But it can be annoying, particulary when it comes to precise movements like parking because the engine stops as soon as you touch the brakes. If you can't take it, there's an option to switch it off.
DRIVING
Once it's up and running it is okay. But it suffers from the same jerky gear change that its predecssor the 308 Hdi EGC did. Time has moved on since then but unfortunately not the transmission, which is a robotised manual with a single clutch.
The jerkiness is smoothed out in dual clutch transmissions. It's a deal breaker as far as we're concerned, but don't take our word for it go and drive one.
WHAT'S MISSING?
Full complement of safety gear but no leather and the aircon is dual zone, not quad zone. It also misses out on keyless start and entry, an electrically operated parking brakes and directional, auto-dipping headlights.
There's no alarm and you don't get computerised car parking space measurement, but you do get rear parking sensors (but none for the front with this model). Nothing you need and nothing you're going to miss.
WHAT'S IT COST?
Surprisingly little. Active is the lower grade but still well equipped. The list price of the Peugeot 508 1.6 Active e-HDi auto is $37,490 plus on road costs.
Pricing guides
$12,495
Based on 28 cars listed for sale in the last 6 months
Range and Specs
| Vehicle | Specs | Price* | |
| --- | --- | --- | --- |
| Active 1.6 EHDi | 1.6L, Diesel, 6 SP AUTO | $7,700 – 11,990 | 2012 Peugeot 508 2012 Active 1.6 EHDi Pricing and Specs |
| Active 1.6T | 1.6L, PULP, 6 SP AUTO | $11,999 – 12,990 | 2012 Peugeot 508 2012 Active 1.6T Pricing and Specs |
| Allure 1.6T | 1.6L, PULP, 6 SP AUTO | $8,990 – 9,890 | 2012 Peugeot 508 2012 Allure 1.6T Pricing and Specs |
| Allure HDi | 2.0L, Diesel, 6 SP AUTO | $9,800 – 15,995 | 2012 Peugeot 508 2012 Allure HDi Pricing and Specs |
Pricing Guide
$7,700
Lowest price, based on third party pricing data
View cars for sale
Similar Cars
Peugeot 308

Peugeot 5008

Volkswagen Passat

Mazda 6