Nissan X-Trail ST 4WD 2011 review

SUVs may create false illusions of ruggedness but still have a city role for families. The illusion that you spent weekends hunting bears - but really were a downtrodden wimp who yearned a physical sense of highway authority - spawned the SUV in the US.
That was decades ago and most of the delusional buyers have since either been eaten by a bear (at the zoo) or perished in a highway rollover. Now there's a new generation of buyer. Egged along by car companies who simultaneously axed their station wagons, buyers now appreciate that an SUV - ghastly term but we're stuck with it - offers versatile, flexible and a reasonably comfortable alternative for the family.
Nissan's X-Trail has been here a decade and is still pulling crowds. Last year, after getting an all-new model for 2008 that looked exactly like the old model, it was Australia's third best-selling compact SUV.
Value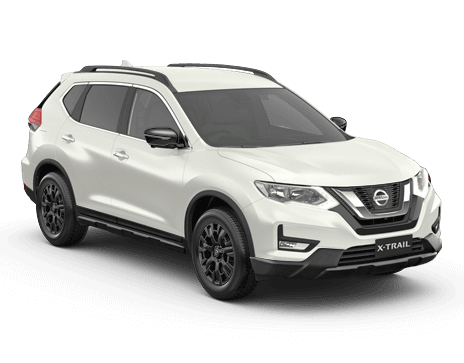 Explore the 2011 Nissan X-Trail range
There's good reason for the X-Trail's success. It's affordable, has a cheaper front-drive option, is well equipped and very family friendly. The latest 2011 model goes up a bit in price but get extras - 17-inch alloys, pretty chrome bits and leather trim for the steering wheel and handbrake lever.
The base 4WD model tested here, the ST, sells for $32,490 as a manual and an extra $2500 for the competent CVT auto. That is smack-bang in the middle of a voracious field of rivals. The X-Trail meets them on features and performance but is dulled by its dated, boxy and - to be frank - ugly looks.
Design
The latest model looks like the original model of 2001 but doesn't share one component or one dimension. It looks the same because Nissan though the old one was selling so well it feared change would kill the golden goose. But it's physically bigger and roomier inside.
The dashboard is less quirky - the original had a central instrument panel - but retains lots of storage areas. The cooler tubes in the dash for softdrink cans have been replaced by a cooling or heating function within the glovebox.
The rear seats split 40/20/40, fold flat and the boot has a false floor hiding drawers and lockers. Neat!
Technology
Not anything to write home to Mum about but the 2.5-litre engine is an economical, simple yet durable mill. The all-wheel drive system works really well but isn't a cure-all for anything off the bitumen. Don't expect sunset dune runs because the shadow of the shovel will mar your picture.
Drivers can keep it in 2WD (front drive) or switch to 4WD and then, as the sun sets, to 4WD Lock. The latter locks the centre diff allowing power to transfer to all wheels with traction. It's only a low-speed option. Steering is electric-assist, making it a quite vague, while the suspension is conventional coils and struts.
Safety
The entry-level X-Trail ST 4WD gets a four-star crash rating and comes with six airbags, electronic stability control, brake assist and ABS, with off-road aids like hill descent control. The manual transmission model tested also has hill hold, which locks the brakes when stationary on an incline to give you a couple of seconds to get your left foot off the brake and onto the clutch. It all helps.
Driving
This didn't thrill me but I appreciated its effort. The gearbox and engine relationship is cordial and the light clutch action confirmed that this is an easy wagon to drive.
There's sufficient low-end kick in the engine to make it sparkle off the lights but it doesn't encourage higher revs. That's fine by me - it keeps fuel consumption and engine noise to a minimum. The steering is too light - and vague - to return a positive feel which diminishes the driving experience. However, for general punting around the suburbs, it's fine.
Good visibility, a high seating position and simple controls will endear this car to the family taxi driver. Comfort is surprisingly good. The seats are soft though there's sufficient side bolster in the front seats to support the body.
Ride and handling is pretty good - but I've driven better - but on the other side of the ledger, it absorbed the bumps better than some on the market.
Verdict
It's all a neater version of something we're already comfortable with, though isn't as snappy as its sister, the Nissan Dualis SUV.
Pricing guides
$11,990
Based on 161 cars listed for sale in the last 6 months
Range and Specs
| Vehicle | Specs | Price* | |
| --- | --- | --- | --- |
| ST (4X4) | 2.5L, ULP, CVT AUTO | $7,900 – 12,210 | 2011 Nissan X-Trail 2011 ST (4X4) Pricing and Specs |
| ST (fwd) | 2.0L, ULP, CVT AUTO | $6,500 – 10,010 | 2011 Nissan X-Trail 2011 ST (fwd) Pricing and Specs |
| ST-L (4X4) | 2.5L, ULP, CVT AUTO | $9,100 – 13,640 | 2011 Nissan X-Trail 2011 ST-L (4X4) Pricing and Specs |
| ST-L (fwd) | 2.0L, ULP, CVT AUTO | $7,200 – 11,220 | 2011 Nissan X-Trail 2011 ST-L (fwd) Pricing and Specs |
Pricing Guide
$5,550
Lowest price, based on 154 car listings in the last 6 months
View cars for sale
Similar Cars
Toyota RAV4

Mitsubishi Outlander

Nissan Qashqai

Hyundai Tucson