Peugeot 508 2011 review: road test
Large cars need large engines, is the traditional wisdom. Capacity is king and you need at least a six, preferably an eight. But times are changing. Soon, there will be mandatory emissions standards for all cars sold in Australia that mirror the sorts of schemes in place in Europe and elsewhere.
They will be especially challenging for local makers, which specialise in large cars. They are already under a lot of pressure because the traditional large sedan has declined markedly in popularity during the past decade.
Where they used to represent about 30 per cent of sales, now fewer than 8 per cent of buyers opt for one. Every year the large sedan slips further down buyer wish lists, with nothing seemingly able to arrest the fall.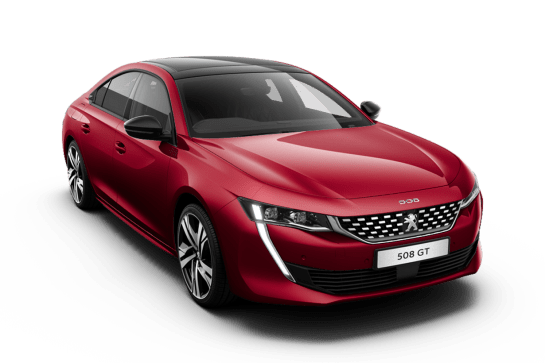 Explore the 2011 Peugeot 508 range
So four-cylinder large cars are taking a larger piece of the pie, and European makers can exploit some of this. The idea of a large sedan with a four-cylinder engine is less alien in Europe and, in technological terms, they have a head start. Their engines already achieve standards still to be implemented here.

At least as important, prices have moved decisively in favour of imports, with vehicle tariffs as low as they can go and a high Australian dollar making them cheap. With premium prices, they have struggled to get mainstream traction. Now it's going to get easier.

Some are already on sale, disguised as "medium cars'' in the official listings. They include the new Volkswagen Passat and even Ford's European-made Mondeo. It comes as a wagon, too, when the Falcon no longer does.

The first European to be listed in the mainstream large category was a Skoda sedan called the Superb. It arrived two years ago with a 2.0-litre diesel and 1.8-litre petrol, both turbocharged four-cylinders. It has been no more than a nick in the side of the locals, with sales in the hundreds.

But now there's another. The Peugeot 508 pushes the price and economy argument even further. It arrives with two diesels and will soon be available with a 115kW turbo 1.6-litre petrol from $36,990, undercutting the cheapest Falcon or Commodore by thousands.

The 1.6-litre petrol, which many Australians would view as on the small side for a hatchback, uses 7.1 litres per 100km while both the diesels achieve just 5.7. The best a Commodore can do is 9.1l/100km and the Falcon 9.9l/100km.

The 508 will soon be able to offer so-called ``micro-hybrid'' features such as stop-start at idle to return fuel economy of 4.4. These systems are common at the luxury level of the market but still making there way into the mainstream. However, Ford and Holden are years behind.

Running costs are a huge issue for fleets but fuel is only one factor. To dispel concerns about the price of servicing imports, Peugeot has tailored a three-year capped deal that offers three scheduled pit stops for no more than $330 each. It's the same deal for private buyers and fleets.

The 508 replaces two cars in the Peugeot line-up: the 407, which started in the low-$40,000 and came as a sedan, wagon or coupe; and the 607, a $70,000-plus car that whittled out a lonely career as an unloved sedan.

The 508 falls between the two on size, with a shorter front overhang and less obvious grille than the ugly 407. It's the first Peugeot to use some of the new design language explored in the SR1 concept from last year. The SR1 itself suggests a coupe may join the sedan and wagon later.

TECHNOLOGY

Perhaps Peugeot will save a six-cylinder for a two-door because there's no V6 in this line-up. The smallest diesel, a 2.0-litre, starts at $42,990 and a wagon adds $3000.

All engines comply with the latest Euro V toxic emission standards and come in well under the expected Australian CO2 emissions target for 2015 of 190g per kilometre.

The GT model with more power gets the same economy but is quicker to 100km/h, at 8.2 seconds. It gains wishbones at the front suspension instead of struts, and larger alloys.

DESIGN AND FIT-OUT

The list of features available is impressive and includes a head-up display for the driver, clever directional headlamps and electronic park brake. It presents well, with the wagon more pleasing visually and a well put together interior that's two notches above the locals for quality and appeal.

There's leather and soft plastics, a bit of chrome bling and enough comfort features. The chairs are as accommodatingly wide as any in a Falcon or Commodore. Who says the French don't get fat? The cabin itself isn't as roomy, of course. None of the European aspirants are, unless you go up a badge or two.

DRIVING

The 508 is unlikely to change the minds of Commodore and Falcon buyers about what constitutes a desirable set of wheels. The two diesels were available at the launch drive in Victoria and they do the job well enough, although you'd miss the Falcon's six up a hill. Or for overtaking.

Less so in with the 150kW 2.2-litre, which might test the 3.0-litre Commodore at some speeds. Certainly, Peugeot believes it can outperform its previous V6.

The two 508s have different dynamic personalities. The 2.0-litre is pillowy and rolly, with an eagerness to run wide in corners. The bespoke front suspension and larger wheels on the GT lift the thresholds substantially but don't change the character of the car. It's not as precise as one of the local rear-wheel drives.

When it comes to the ride quality, the large wheels in the GT are noisier and fussier about road imperfections than the 2.0, but at least both are more comfortable than Peugeots have been recently, with a less troubling ride.

Drivers may not have changed what they want, but fleets have changed their buying patterns already. Steeper petrol prices have shifted some to smaller cars. Others have been swept up by the trend to SUVs, which with diesel engines can be relatively cheap to run.

Demand for large cars won't rebound on the strength of imports, with Peugeot expecting to ship in about 1000 a year. It badly needs to hit that target if it's going to reach its goal of 8500 buyers next year. That would be its second best result in a decade or about 3000 more than last year.
 
Pricing guides
$10,495
Based on 6 cars listed for sale in the last 6 months
Range and Specs
| Vehicle | Specs | Price* | |
| --- | --- | --- | --- |
| Active 1.6 EHDi | 1.6L, Diesel, 6 SP AUTO | $7,200 – 11,220 | 2011 Peugeot 508 2011 Active 1.6 EHDi Pricing and Specs |
| Active 1.6T | 1.6L, PULP, 6 SP AUTO | $7,200 – 11,110 | 2011 Peugeot 508 2011 Active 1.6T Pricing and Specs |
| Allure 1.6T | 1.6L, PULP, 6 SP AUTO | $7,700 – 11,880 | 2011 Peugeot 508 2011 Allure 1.6T Pricing and Specs |
| Allure HDi | 2.0L, Diesel, 6 SP AUTO | $9,900 – 14,850 | 2011 Peugeot 508 2011 Allure HDi Pricing and Specs |
Pricing Guide
$9,999
Lowest price, based on 3 car listings in the last 6 months
View cars for sale
Similar Cars
Peugeot 3008

Peugeot 308

Volkswagen Passat

Disclaimer: The pricing information shown in the editorial content (Review Prices) is to be used as a guide only and is based on information provided to Carsguide Autotrader Media Solutions Pty Ltd (Carsguide) both by third party sources and the car manufacturer at the time of publication. The Review Prices were correct at the time of publication.  Carsguide does not warrant or represent that the information is accurate, reliable, complete, current or suitable for any particular purpose. You should not use or rely upon this information without conducting an independent assessment and valuation of the vehicle.