Lexus GS 350 2012 review: road test

If you thought the Lexus GS came only in vanilla, think again. The latest model has been through the tutti frutti blender and has emerged with power, pace, refinement and handling that makes it the flavour of the times. And at surprisingly competitive prices. 
To prove the transition, the fourth-generation GS was let loose in the Australian Alps, home to some of the nation's most demanding roads, where it proved it had some seriously high octane juice running through its veins. 
The new, more aerodynamic breed has wider front and rear track and comes in two engine sizes and three spec levels, Luxury, F Sport and Sport Luxury, starting from $77,900. 
Value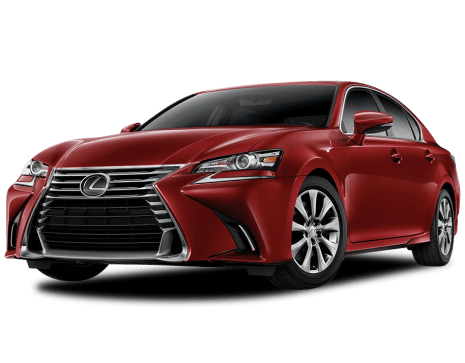 Explore the 2012 Lexus GS range
The starting price is about $20,000 cheaper than the superseded Lexus GS300 and the new GS250 is also 20per cent better value in terms of what you get for your buck. The GS250 Luxury is $77,900, F Sport $85,900 and Sport Luxury $99,900.
GS350 is $89,900 for the Luxury, $99,900 for F Sport and $109,900 for Sport Luxury. There are also option packs for Luxury and F Sport models.
Design
The car has had a style revamp, dominated by a scary-looking grille, but we're not sure we like it. It's hour-glass look is based on a spindle  but we're told it works well on freeways. During tests on the Euro autobahns, slower traffic quickly made way for the spindle-mouthed Lexus approaching at 200-plus km/h. 
The now slightly larger interior can be tailored to just about anything a buyer could want.The seats in the F Sport are 20-way adjustable, and include buttons that make them curl to your shape, like a customised Recaro. Most other models get 12-way adjustments. 
Standard on all are blind spot and tyre monitor systems, 10 airbags, parking and clearance sonar, reversing camera, bi-xenon headlights, 17-inch alloy wheels, multi-adjustable electric front seats, digital radio, a big screen with satellite navigation and Drive Mode Select, which lets the driver switch between Eco, Normal, Sport and Sport+. Bluetooth and all associated guff is a given.
Technology
The GS250 has a 154kW/253Nm output from its 2.5-litre V6, and the 350's 3.5-litre whacks out 233kW and 378Nm. Drive to the rear wheels is via a six-speed sequential electronic controlled gearbox with paddle shift. The 250 gets to 100km/h in 8.6seconds, the 350 in 6.0 seconds flat.The steering is an electric rack and pinion set-up and the F Sport 350 comes with dynamic rear steering and variable ratio steering. 
The laser-welded body shell is 14 per cent stiffer than before, 30kg lighter and the new suspension's dampers are outside the coil spring. There's a new double-wishbone set-up in front with a multi-link system at the back.
F Sport and Sport Luxury models get electronic variable damper control. 
The paint is worth a mention: some colours get glass-infused sparkle, and all get `self-healing' finish. A small scratch disappears after a few hours in the sun.
Driving
The new GS certainly lives up to its grand tourer status, showing excellent steering and grip through the snaking alpine terrain. The ride is supple enough for passenger comfort, firm enough to keep an enthusiast driver more than happy. 
Also, a shift to Sport, or more so Sport +, alters the throttle and transmission response and the stability control's intervention point. We rate Sport as best for all seasons. 
An added benefit is vocal back-up from the exhausts. Drive the car like a GT and the zoompipes join the chorus to put goosebumps on your skin and make your scalp tingle.
We tried Eco mode for a bit, but the car is so efficient that it wasn't worth crippling its performance. A brisk 150km trip in a 350, including the twisty bits and some long, flat stretches, gave us a very acceptable average of 10.6litres/100km. Official average figures are 9.3litres/100km for the 250 and 9.7 for the 350. 
Verdict
The GS has come of age. We'd have one in a blink.
 
Pricing Guides
$30,000
Based on 15 cars listed for sale in the last 6 months
Range and Specs
| Vehicle | Specs | Price* | |
| --- | --- | --- | --- |
| GS250 F Sport | 2.5L, PULP, 6 SP AUTO | $29,999 – 30,000 | 2012 Lexus GS 2012 GS250 F Sport Pricing and Specs |
| GS450h Hybrid | 3.5L, Hyb/PULP, CVT AUTO | $23,650 – 29,260 | 2012 Lexus GS 2012 GS450h Hybrid Pricing and Specs |
| GS450h Hybrid F Sport | 3.5L, Hyb/ULP, CVT AUTO | $30,888 – 36,990 | 2012 Lexus GS 2012 GS450h Hybrid F Sport Pricing and Specs |
| GS450h Hybrid Luxury | 3.5L, Hyb/ULP, CVT AUTO | $22,220 – 27,500 | 2012 Lexus GS 2012 GS450h Hybrid Luxury Pricing and Specs |
Pricing Guide
$25,888
Lowest price, based on 3 car listings in the last 6 months
View cars for sale
Similar Cars
BMW 5 Series