Jeep Wrangler Sport 2012 review: snapshot
Think off-road, think Jeep Wrangler. The Jeep Wrangler is steeped in history and has been synonymous with off-roading since 1941.  The original prototype was designed in 1940 and hand built in just 49 days for the US Army. 
During World War II, more than 700,000 were built, making them instantly recognisable by soldiers and civilians alike.  It has since become a legend in its own right with a massive global following. And with good reason, for those who want to venture off sealed surfaces.
Design and interior
The Wrangler is unique on the road, barely changed in 70 years, and with a bright yellow Dozer paint job it stands out in traffic even more. The approach and departure angles are steeply raked, giving great off-road clearance and the cab sits high for excellent visibility.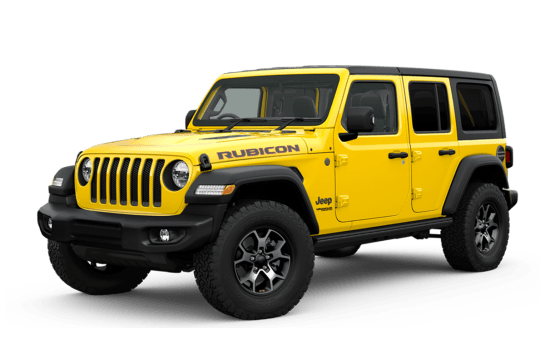 Explore the 2012 Jeep Wrangler range
The design still allows the doors to be removed and the windshield to be folded down for open-air driving freedom – and untrumped hipster style.
Although is well-equipped compared with its ancestors, the Wrangler is still spartan by modern standards.  It sports a leather steering wheel, clear instrument cluster, a modern stereo with Bluetooth connectivity and the usual comforts of air conditioning and electric windows, although I found the location of the electric window switches particularly awkward in the centre of the dashboard. 
The 'U-connect' stereo system is awful, requiring double confirmations on some basic actions such as dialling a number.  The voice recognition is hit-and-miss, and the audio streaming crackled and distorted.  I would have the system replaced with a quality third-party option before even taking delivery.
Safety
Nowadays it almost goes without saying that all new cars should come with an ANCAP 5-star safety rating.  Not so the Wrangler.  There's not much in the way of crash test ratings for this car - but other Jeep vehicles have fallen well short of five stars in European NCAP tests.  It comes with front driver and passenger airbags as expected, however very little else. 
Not even pre-tensioners for the seatbelts which felt pretty slack when braking in heavy traffic.  It does have Electronic Stability, Traction Control and ABS and you have to pay more for optional side airbags for front occupants only.
Driving and performance
As an on-road vehicle, the short wheel base Wrangler is dire.  It drives like a diesel truck.  The steering is light and loose, the nose pitches up and down during acceleration and braking, and the body wallows and rolls from side to side every time the engine is blipped. 
It feels like sitting in the rear of a light aircraft experiencing "dutch roll" and is guaranteed to make your passengers sick.  Ironically, I was expecting the ride to be soft and comfortable due to its off-road design, but the suspension setup and solid axles make every bump felt.
After a couple of days of road driving, I avoided driving it if I could, finally deciding to take it off-road before losing all interest. I felt the Wrangler release a quiet jump of joy - back to its roots and over terrain for which it was originally designed.
Within 100m of entering a rocky and sandy trail, it was immediately obvious the Wrangler relaxed and opened up.  The steep rocky inclines, soft dunes and sandy beaches were devoured with ease and in fantastic comfort.  What a turnaround, the Wrangler suddenly came alive!
Even on relatively rough ground, with four wheel drive high gear engaged, the Wrangler didn't miss a beat.  The low gear set is only really required when driving over steep dunes and soft sand, with the short wheel base and high clearance giving it a huge advantage.  Our afternoon was filled with fun and laughter, but I began to dread the prospect of the two hour drive back home.
Efficiency
Under light commuting and general urban driving, the Wrangler struggled to better 13 L/100km, no matter how light footed, significantly higher than the quoted 11.2 L/100km combined cycle for the manual transmission.  On the freeway, we managed 12.4 L/100km using cruise control, but you should plan for 16 L/100km when off-roading.
Value and verdict
There is probably no more capable off-roader for the price.  The Wrangler represents fantastic value with prices starting a tad over $36,000 on the road. But - let's be clear - the Wrangler is not a daily driver or a commuter.  This vehicle is a toy car, a weekender, for throwing the surfboard in the back, with a couple of mates and heading to those hard to reach locations normal cars envy.  It's great fun off-road and simply awful on-road.
Take it off-road and keep it there.
Pricing guides
$23,441
Based on 52 cars listed for sale in the last 6 months
Range and Specs
| Vehicle | Specs | Price* | |
| --- | --- | --- | --- |
| Renegade 70th Anniversary | 3.8L, ULP, 4 SP AUTO | $13,000 – 18,810 | 2012 Jeep Wrangler 2012 Renegade 70th Anniversary Pricing and Specs |
| Renegade Sport (4x4) | 3.6L, ULP, 6 SP MAN | $10,800 – 15,840 | 2012 Jeep Wrangler 2012 Renegade Sport (4x4) Pricing and Specs |
| Rubicon (4x4) | 3.6L, ULP, 6 SP MAN | $13,300 – 19,250 | 2012 Jeep Wrangler 2012 Rubicon (4x4) Pricing and Specs |
| Sport (4x4) | 3.8L, ULP, 6 SP MAN | $17,990 – 22,652 | 2012 Jeep Wrangler 2012 Sport (4x4) Pricing and Specs |
Pricing Guide
$13,990
Lowest price, based on 16 car listings in the last 6 months
View cars for sale
Similar Cars
Toyota RAV4

Audi Q3

Tesla MODEL 3

Subaru XV