Honda Accord VTi-S 2013 review
So frenetic is the pace of car innovation that you needn't be a Luddite to feel in need of stepping off this blurring, down-sizing, max efficiency, small engine/high output/low emission fight to the finish of fossil fuel era juggernaut. It's all a bit bewildering. Fortunately there remains Honda.
Though it has long since euthanised most aberrant devices in its range - those rorty Integras and hairdresser friendly Preludes - Honda can be relied upon to produce the stately and refined sedan that is the Accord.
The very name says volumes. While most makes move into alpha-númeric monikers, this ninth generation Accord perpetuates the detente suggested by the badge on its bum.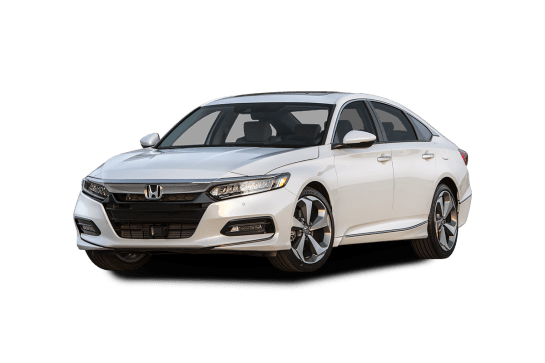 Explore the 2013 Honda Accord range
As we clamber into SUVs and smaller cars as though compelled at bayonet point, there's nothing quite so automotively comfy and reassuring as the four doors of your forefathers.
Honda likes them so well that it's going to continue from June 2 with this slightly larger new Accord alongside the ageing so-called Accord Euro, a new one of which arrives they know not when.
VALUE
Assailed by the GFC, stricken by a tsunami and monstered by Hyundai, Honda has descended from the badge you bought in order to be a cut above the other Japanese (I wonder if they'd still do gold badges?) to a cut-priced one.
The Accord's sticker prices are competitive with its main and probably only real rival, the Mazda6. A $31,490 spend gets you into the VTi, with reverse camera, LED running lights and what's called active noise containment. Another $2500 and you add an S to that badge plus the lane watch system, 17 inch alloys, fog lights and bigger audio.
Then it starts to get a bit optimistic at $41,990 for the VTi-L, the top spec four cylinder, with its 17s, leather, sunroof and ADAS safety package at another $3K. "A premium package without the premium price tag," Honda says of its top line V6L - except that $51,990 gets you a quite a few premium cars these days.
The V6 has a six speed auto over the four cylinder car's five, cylinder deactivation to save fuel, power seats and some juicier fruit. All get an 8-inch multimedia screen, the top variants including satellite navigation with SUNA traffic alerts.
Like Mazda, Honda want you to pay for a service every six months or 10,000km while almost everyone else - including the premium brands - do it annually or every 15,000km. Honda and Mazda are also holding out on capped price servicing or warranty beyond three years.
TECHNOLOGY
While it's possibly unfair to suggest Honda has been in self-induced stasis, the Accord runs on engines that don't disconcert with innovation. Small capacity, over-achieving turbo engines are ever more prevalent. Fuel saving direct injection is common or garden. But not here. The 2.4-litre four is claimed to be new but like the V6 that's been carried over for yet another generation, it would be familiar to a Honda buyer of a decade ago.
There's the usual marginal improvements to economy (the V6 can de-activate three cylinders now, rather than four) and attempts to bring maximum torque closer to the floor than the ceiling where high revvin' Honda has traditionally put it. Yet neither four nor six return especially good consumption figures against those of the competition, which also run on basic 91RON unleaded. Except those that run on diesel, to which the Accord has no answer.
The three four cylinder variants make do with a five speed automatic when six is standard practice and eight is the benchmark. The V6 gets the gears to match its cylinders but can do no better than 9.2L/100km in combined condition testing. Even the new Commodore does better.
Yet while not cutting edge, it is effective on the road. And reassuringly familiar.
DESIGN
This is the Accord's single most successful aspect, an obvious continuance of its long line but nicely sleek and aerodynamic with it. It also serves to remind that while any bugger can draw an elevated wagon on a napkin after a long lunch and claim it to be an exciting new compact crossover SUV concept, it's quite hard to design a decently proportioned yet functional sedan.
The eye-catching newish Mazda6 might well be the item to swing punters back to four doors, just as the first one did 11 years ago. The Accord is less stylised and altogether better for it.
The upmarket ambience that once attracted those who couldn't quite crack it for a German car is maintained through the two up spec variants Honda brought to the launch in Auckland, though the cabin materials have been selected for durability rather than tactility. Neither of the affordable variants were on show.
All round visibility is as good as it gets in a modern sedan with its necessarily swept stance for smoother running and thick pillars stuffed with airbags. The boot isn't quite so cavernous as a Falcon or Commodore, but it does house a full size alloy spare wheel where ever more comparable cars skimp with a space saver.
The SUV devotee might miss the elevated seating position, but a remedy can be sought in learning to drive.
SAFETY
Standard reversing camera immediately puts the Accord at the head of its class. I was in a $70K BMW 3 Series last week which makes do with graphic display and beeping noises. One of these systems helps save kids. It's not the latter.
Indeed safety is not optional in the Accord. No crash test results yet, but as Chinese driveaway/chuck away jobs close in on four stars, we can be assured that the Accord will win the maximum five.
The blindspot warning camera is a first for locally available cars. Activated by the indicator stalk it switches onscreen the view of the camera mounted in the passenger's side wing mirrors. Again you're left wondering why Honda can bring this to a relatively affordable car while no premium brands that preens itself on safety can offer the like even as an option.
A safety package including collision anticipating braking and seat belt tensioning is $3K extra on the VTi-L and standard on the V6 - which makes that variant's price seem a whole lot more palatable.
DRIVING
"Wait until you drive the car."
"It makes more sense when you drive the car."
So is the slightly beseeching refrain at the briefing. Pleasant to discover this isn't merely code for "please stop asking questions". Pleasant indeed is the operative word for the accomplished and refined sedan.
While unimpressed to find the two variants everyone will buy are nowhere to be seen, the V6 which we try first on a long B-road run out of Auckland does indeed do what it says on the tin. A lush grand tourer, the big V6 is mostly constrained but occasionally musical unit that steps up smartly to keep overtaking exposures to the minimum. A free breathing output of 206kW/339Nm is readily summoned but in the main it runs with discretion thanks to the clever cylinder deactivation.
Light steering and a heavy nose do not lend themselves to hustling along with any vigour, but again that's not the Accord remit. Crushing open road kilometres at a relaxed and comfortable pace is its thing.
Stepping down 10 grand, two cylinders and whole lot of output, the VTi-S is bound to suffer by comparison, but not in the salient departments. All of V6's tactile stuff and most of the safety kit is to be found here and the lesser spend also means milder fuel consumption. It rides more absorbingly than the V6, but just don't try to get where you're going in a tearing hurry. The apparently new engine is even more about unhurried progress.
VERDICT
A good size comfortable sedan surely has its place, so if you think you need an SUV, try an Accord first. Be interesting to try the more affordable variants.
Pricing guides
$16,500
Based on 48 cars listed for sale in the last 6 months
Range and Specs
| Vehicle | Specs | Price* | |
| --- | --- | --- | --- |
| V6-L | 3.5L, ULP, 5 SP AUTO | $10,100 – 15,290 | 2013 Honda Accord 2013 V6-L Pricing and Specs |
| VTi | 2.4L, ULP, 5 SP AUTO | $7,500 – 11,660 | 2013 Honda Accord 2013 VTi Pricing and Specs |
| VTi Limited Edition | 2.4L, ULP, 5 SP AUTO | $7,000 – 10,890 | 2013 Honda Accord 2013 VTi Limited Edition Pricing and Specs |
| VTi-L | 2.4L, ULP, 5 SP AUTO | $8,300 – 12,870 | 2013 Honda Accord 2013 VTi-L Pricing and Specs |
Pricing Guide
$11,490
Lowest price, based on 45 car listings in the last 6 months
View cars for sale
Similar Cars
Honda Civic

Toyota Camry

Lexus IS

Toyota Corolla