Citroen C4 HDi 2008 review

It's doubtful if a car buyer looking at a new Holden Commodore or Ford Falcon would contemplate putting Citroen C4 on the list. Until now.
The sales figures show the swing from large cars with their petrol-guzzling six-cylinder engines to small-medium cars with four-cylinder engines.
Allied to that is the rise in model choice and sales of diesel-engine cars.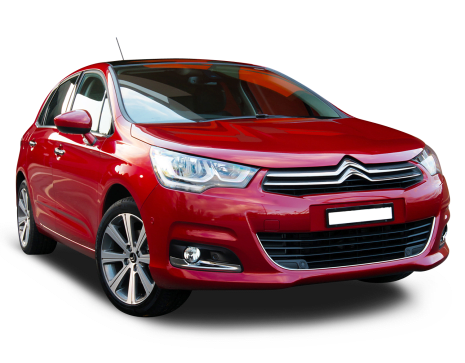 Explore the 2008 Citroen C4 range
It's an interesting study to ponder that the Holden Commodore, for years (until now) Australia's biggest-selling car, starts at $36,790 for the Omega. It's Aussie rival, the new Ford Falcon, starts at $36,490.
Undercutting both is the Citroen C4 2.0 HDi, a small-medium hatchback from France at $35,990. It has everything most drivers would want - dual-zone climate control, power windows, electric folding door mirrors, cruise control, rain-sensing wipers, auto headlights, stability control, front, side and curtain airbags, trip computer, fog lights, split-fold rear seat and alloy wheels.
The Commodore Omega or Falcon XT can not match the C4's six-speed sequential shift automatic, either.
Sure, the C4 is a smaller car than the big Aussies, particularly in back-seat width. But isn't it smaller cars people are wanting now? The C4 has been out for a few years and has engines including 1.6-litre and two-litre petrol units, and a 1.6-litre diesel, but this latest two-litre diesel is a beauty.
It's smooth and torquey and matches well with the transmission. Its 100kW of power is no match against the big sixes. But it's no slug either.
And, once rolling, the 320Nm of torque at a gentle 2000rpm has an overboost facility to 340Nm for periods of maximum effort. That even shades the torque from the Holden V6.
And here's the winner; fuel consumption.
The official rating for the Citroen C4 2.0 HDi is 6.6 litres/100km. I had no trouble averaging 6.5 litres/100km, even in suburban traffic.
The Commodore Omega's rating is 10.8 litres/100km and it uses 64 per cent more fuel than the Citroen C4. The C4 diesel has a wonderful surge from 2000rpm, has a flat underbelly to give good aerodynamics, runs quietly (2000rpm at 110km/h) and has a comfortable driving position thanks to height and reach adjustable steering and seat, although the A-pillar set well forward requires peering around.
The Citroen C4 2.0 HDi is very easy to live with. Especially on those few occasions when you call at the servo.
Pricing guides
$5,140
Based on third party pricing data
Range and Specs
| Vehicle | Specs | Price* | |
| --- | --- | --- | --- |
| VTR | 1.6L, ULP, 5 SP MAN | $3,900 – 6,380 | 2008 Citroen C4 2008 VTR Pricing and Specs |
| VTS | 2.0L, ULP, 5 SP MAN | $4,600 – 7,480 | 2008 Citroen C4 2008 VTS Pricing and Specs |
| 2.0 HDi | 2.0L, Diesel, 6 SP AUTO | $4,100 – 6,710 | 2008 Citroen C4 2008 2.0 HDi Pricing and Specs |
| Exclusive | 2.0L, ULP, 4 SP AUTO | $3,500 – 5,720 | 2008 Citroen C4 2008 Exclusive Pricing and Specs |