BMW Z4 sDrive35is 2010 review
THERE have been some mad, bad BMWs in the past that had more in common with American muscle cars than sober ``ultimate driving machines''. Exhibit A: the M Coupes and Roadsters offered during the previous decade. Rather than the balance of attributes in an M3, the performance version of BMW's junior executive, the M Coupes and their relatives prioritised ballistic power.
I never spent much time in any of them and when I did, their reputation for handling like greasy eels made me very wary.
Drive
I was expecting this Z4, the fastest and most expensive variant of the roadster range launched last year, to lay down rubber in the same direction. It comes from the same model line as M Coupes and Roadsters, which were the heady pinnacle of previous Z ranges. Like them, the 35is has a straight-six cylinder engine and with 250kW, almost identical power.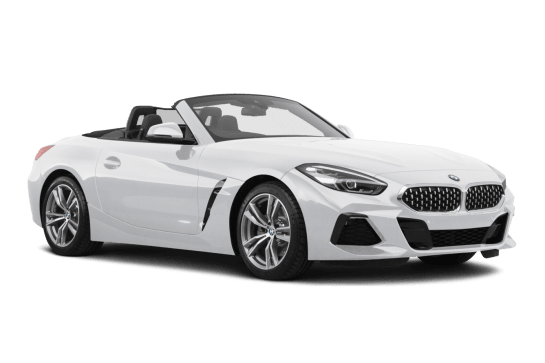 Explore the 2010 BMW Z Models range
The new car is even quicker to 100km/h, with a quoted time of 4.8 seconds, than the last of the crazy Coupes. It's as quick, in fact, as BMW's current M3 with a manual gearbox. And that's pretty quick for something that lacks the imprimatur of the brand's M tuning division.
BMW says there are no plans to make an M version of this Z, although, like most car companies, BMW denies everything right up to the moment when it confirms what everyone suspected all along. There's scope to do it here because, compared with previous top-shelf Zs, this one is completely sane. The name should have been enough of a giveaway.
Over the years, BMW's naming strategy has become increasingly convoluted to the point where it's now a crime against nomenclature. ``Z4 sDrive35is'' has all the legibility of a DNA sequence and you'll need a centrifuge and a microscope to spot that the only difference between this and its nearest neighbour is the ``s'' tacked on the end.
That's how it feels from behind the wheel, too. For another $13,000 it's quicker than the Not-s model by 0.3 seconds to 100km/h, thanks to reprogramming of its twin-turbo engine for more boost. It needs a few more revs to deliver, but on tap is 25kW more power and 50Nm more torque. There's even an overboost function that briefly delivers 500Nm, which is enough to pull a plough. It's a fabulous unit that remains unflappable however hard you work it and emits a tuneful deep, throaty sound.
But it doesn't feel like a leap into supercar territory. I'm not even convinced that I'd be able to pick this car from the Not-s unless I drove them back to back. Perhaps expectations are playing tricks on me here. This version is respectably fast, but given the numbers I thought it would have a scary turn of speed that takes your breath away.
It's a little unclear, too, why BMW has retained this engine in this model. Elsewhere it's being replaced by one with a single, twin-scroll turbocharger that's better for fuel economy (see below). It's still early in this Z's model cycle, so perhaps that will come.
There are other remnants of earlier thinking, too. The seven-speed double-clutch gearbox, optional in the Not-s but standard here, is a good example of the type but BMW has stuck with its idiosyncratic shift paddles on the wheel, which need to be pushed for down, pulled for up. Virtually everyone else has abandoned brand-specific solutions for the industry standard of left paddle for down, right for up. There's a reason why: it's better.
Aside from the engine, the other main engineering upgrade is adaptive suspension. This lowers the car and adjusts to road surfaces on the move. Apparently, when the front wheels hit a bump the system is quick enough to alter the rear suspension set-up in time for the back wheels to be prepared. It copes well with rolling dips and crests but less well with sharp bumps and potholes, where it lacks the brilliant initial compliance of most BMWs. The ride quality can be abrupt.
At the same time, even on the firmest setting there's a fair bit of body roll and the suspension seems to exhaust its range of movement quickly. It can be caught out.
On a twisty road, this Z4 is capable but, unfortunately, not engaging, and nowhere near the best that BMW can offer. The electric steering has been tweaked for better tactility but still felt remote, an impression magnified by the long bonnet that ends who-knows-where. From the driver's seat, the steering wheel is offset slightly to the left and that doesn't help matters either.
Read more about prestige motoring at The Australian.
Verdict
With the 35is, BMW has built a faster Z but doesn't go anywhere new. This car has been spliced from the same strands of DNA that made the version launched last year. It's a mystery why it didn't arrive on the same boat.
That said, it's far from lacking in appeal. It's the best-looking car in the segment -- a triumph considering the extreme ugliness of previous Zs - and in this version it benefits from a swag of M-style design garnishes. The cabin also feels the most premium -- a cut above the Mercedes SLK and Porsche Boxster -- and especially appealing with woven-effect metal trim covering the dash.
While it's a capable drive and has the performance numbers, it's neither focused and rewarding like the M3, nor extreme like its predecessors.
So it won't be the driver's choice. But it is a trump card for boulevard cruisers who must have the most Z money can buy.
Pricing guides
$25,840
Based on third party pricing data
Range and Specs
| Vehicle | Specs | Price* | |
| --- | --- | --- | --- |
| Z4 Sdrive 23I | 2.5L, PULP, 6 SP AUTO | $17,300 – 24,090 | 2010 BMW Z Models 2010 Z4 Sdrive 23I Pricing and Specs |
| Z4 Sdrive 35IS | 3.0L, PULP, 7 SP AUTO | $26,400 – 34,980 | 2010 BMW Z Models 2010 Z4 Sdrive 35IS Pricing and Specs |
| Z4 Sdrive 30I | 3.0L, PULP, 6 SP MAN | $19,000 – 26,400 | 2010 BMW Z Models 2010 Z4 Sdrive 30I Pricing and Specs |
| Z4 Sdrive 35I | 3.0L, PULP, 6 SP MAN | $23,200 – 31,460 | 2010 BMW Z Models 2010 Z4 Sdrive 35I Pricing and Specs |
Disclaimer: The pricing information shown in the editorial content (Review Prices) is to be used as a guide only and is based on information provided to Carsguide Autotrader Media Solutions Pty Ltd (Carsguide) both by third party sources and the car manufacturer at the time of publication. The Review Prices were correct at the time of publication.  Carsguide does not warrant or represent that the information is accurate, reliable, complete, current or suitable for any particular purpose. You should not use or rely upon this information without conducting an independent assessment and valuation of the vehicle.