Bentley Continental Flying Spur Speed 2009 review

This is the most extreme Bentley yet made. Supersports is a fine-tuned, lightweight version of the Continental GT Speed which arrives here next month, costing $525,000.
It has 3.5 per cent more power, 6.7 per cent more torque and weighs 110kg less, mainly because they have thrown out the rear seats and replaced the front row with expensive carbonfibre seats.  All of this means it accelerates to 100km/h in less than four seconds, which places the genteel British marque in the supercar class for the first time.
Asia Pacific marketing manager James Barclay says they do not predict volume sales for the car, but then they don't do volume sales for any of their vehicles, particularly this year.  So far in 2009, Bentley has sold only 33 vehicles, compared with 82 for the same time last year.  "The Supersports is a niche product for us," Barclay says.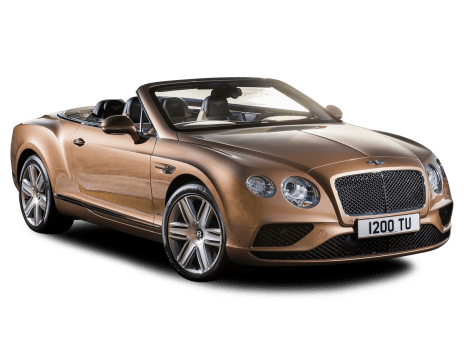 Explore the 2009 Bentley Continental range
"We expect conquest buys from other brands such as the (Porsche) GT3 and (Ferrari) 599.  "It is the most extreme Bentley yet but Australia is a sports-focused market and cars like this are of real interest so we expect it to go well."
The Supersports name is inspired by the original two-seater three-litre Supersports model introduced in 1925.  Like the current model, it was an evolution of the Speed model.
Drivetrain
The original 63kW Supersports was the first production Bentley to reach 100mph (160km/h).  This model's 6-litre W12 twin-turbocharged has 463kW of power at 6000rpm and 800Nm of torque from 1700-5600rpm with a top speed of 329km/h.
There are no major changes to the car's suspension, W12 engine or dynamics, only a host of 'fine tuning'.  The biggest change is in the new Quickshift version of the six-speed ZF 6HP26 automatic transmission which halves shift times and allows double downshifts.
Supersports is also the first car from Bentley which is 'flexfuel-capable' which means it will take a fuel mix of up to 85 per cent ethanol.  The company intends to make all its vehicles E85 capable by the end of 2012.
The Supersports definitely is sports focused with its all-wheel-drive system tuned for more rear bias (60-40), rather than 50-50 like the GT and GT Speed.  This gives it a more 'playful' attitude on a track, Bentley says.
Its electronic stability program is also re-programmed to trail the rear inside brake to tuck the front in and dial out bothersome understeer and dial in a little friendly oversteer.
Styling and fit-out
Outside, the vehicle looks more muscular thanks to wider flanks to accommodate a 50mm wider track and wide tyres on 20-inch wheels, and it has larger and extra air vents to improve engine breathing. Out back there are twin elliptical exhaust pipes.
It comes with massive carbon ceramic brakes as standard. On a lesser model, they would be a $10,000 option. They are a little touchy, but are almost fade-proof and guaranteed to last the life of the vehicle.
Inside, there is quilted stitched Alcantara leather, acres of carbonfibre trim and — unusually for Bentley — no wood.  Supersports comes in whites, greys and blacks in gloss and gorgeous satin finishes, while the brightware (grilles, lamp bezels, window surrounds and wheels) have a 'smoked' steel finish.
All stainless steel components are applied with a Physical Vapour Deposition process normally used as a coating on industrial tools, watches and even hip replacement joints.
Driving
The overall impression is of a car that feels light and agile with a fast change of direction and quick acceleration from any speed.  On the narrow and twisting country roads in north-west England where Bentley road tests all its vehicles, the car feels way too wide and way too powerful, for the too-close rock walls and hedgerows, yet it still manages to feel nimble.
Only a smidgen of its potential can be unleashed in these conditions, yet it rides comfortably over the few potholes we encounter, which indicates a potential for long-distance GT work.  The thinly padded seats look harder than they are and have surprising comfort over a distance.
Pricing Guides
$138,545
Based on third party pricing data
Range and Specs
| Vehicle | Specs | Price* | |
| --- | --- | --- | --- |
| GTC | 6.0L, PULP, 6 SP SEQ AUTO | $136,950 – 157,410 | 2009 Bentley Continental 2009 GTC Pricing and Specs |
| GT | 6.0L, PULP, 6 SP SEQ AUTO | $110,660 – 127,160 | 2009 Bentley Continental 2009 GT Pricing and Specs |
| GT Speed | 6.0L, PULP, 6 SP SEQ AUTO | $134,750 – 154,880 | 2009 Bentley Continental 2009 GT Speed Pricing and Specs |
| Flying Spur | 6.0L, PULP, 6 SP AUTO | $107,800 – 123,970 | 2009 Bentley Continental 2009 Flying Spur Pricing and Specs |