Bentley Continental GTC 2013 review

It used to be that when you wanted a taste of outdoors you went camping. You carried your own canvas, erected it somewhere you hoped was not snake-infested, then incinerated food on that most fickle of stoves, the campfire.
So along came the campsite, which introduced the toilet block. It should have been a good idea but wasn't due to the incessant sound of generators. A similar catch-22 confronts convertible makers. Remove the roof, and the rigid metal canister that was a car becomes a soggy mass of uncertainty.
These are the motoring equivalents of the campsite: they appear convenient -- four seats, say, and a secure folding metal roof -- but actually ruin the very thing they set out to make acceptable. You've got wind in your hair but can't enjoy it because the ride quality is intolerable and your knees are pressed to your chin.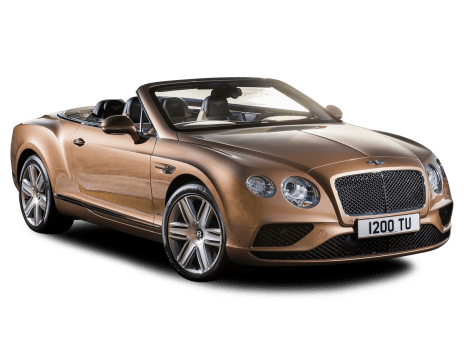 Explore the 2013 Bentley Continental range
I'd rather go behind a tree and happily some convertibles are still like this. The Lotus Elise, for example, is a loud and uncompromising sportscar with a roof from a 1950s scout manual. It's as raw as the environment you're in, a two-person bivouac on wheels.
Or, if you're going to make the experience luxurious, at least do it with conviction. When we're talking tents this is called "glamping" -- glamorous camping. You're in pristine natural wilderness, of course, but never far from a comfy bed and a coffee machine. When we're talking large convertibles, this is called the Bentley GTC.
VALUE
If the Rolls-Royce Phantom Drophead at $1,075,000 is the Everest of convertibles, the GTC is K2. Not the tallest, but head and shoulders above everything bar one. The version I drove, with a new V8 engine, starts at $407,000.
After a few essentials were added, such as deep-pile floor mats, a knurled gear lever and diamond-quilted upholstery, it came in at $497,288. The next most expensive, Maserati's Grancabrio, starts way below at $338,000.
A BMW M6 Convertible is $308,500 while the most luxurious Mercedes four-seat convertible is the E500, at $188,635, which wouldn't give any self-respecting glamper altitude sickness. You could buy a convertible Aston DB9, Jaguar XK or Porsche 911, but only if you're clear about your seating needs. The rears are splendidly upholstered parcel shelves.
DESIGN
In the Bentley, rear seating is tight for adults but at least usable by humans of some dimensions. And if its rivals' cabins are splendid, it ups the ante with sumptuous. Bentley is fond of saying that if a piece of trim looks like wood, it is wood, and if it looks like metal it is metal.
That's rare these days but it's more than that. A paperclip looks like metal. In the GTC, each piece could come from an expensive watchstrap. As if to prove it, there's a little Breitling set in the dash. A nice touch, as is the silent silver arm that moves the seatbelt within reach. Did I mention the knurled gear knob? Few cabins are this lovely.
The roof is large and leisurely in operation, at around 25 seconds. It doesn't open on the move and a wind deflector must be manually fitted. A bit old-school, but without it the cabin stays fairly calm and it delivers on other counts. Closed, the tight roofline gives the car great hunkered-down proportions and tightly insulates the interior.
There are fold-out beds less generously padded. This is the second generation of the GTC and it follows the coupe, driven almost two years ago, in making modest changes. So modest, at the time it felt a little underdone. This is especially true of the exterior, where the crisper lines need an acute visual memory to discern from the original.
But it's even more true of one crucial area: the control screen. It shares this with other brands in the Volkswagen group and even two years ago the upgrade was off the pace. Perhaps that won't matter because other impressions are more potent. Few cars take pride in their weight these days because they're shedding every conceivable gram to lower fuel consumption.
TECHNOLOGY
Certainly, it feels better balanced than its nose-heavy predecessor, which was offered only with a huge turbocharged 6.0-litre 12-cylinder. That engine, upgraded, remains available for another $42,500. But even for a badge that relishes extremes it now looks like overkill.
The 4.0-litre turbocharged V8 is shared with Audi and I was expecting it to be a bit more vocal, especially roof-down. But it has enough power for the car, with easy driveability thanks to loads of low-rev torque. The GTC gathers pace with inevitability, like a steam train.
Then it's easy to exceed the speed limit. It will reach 100km/h in five seconds, amazingly quick for something this heavy. In a nod to efficiency, there are fuel-saving features such as direct injection and the ability to shut down half its cylinders when cruising.
A new eight-speed automatic also helps, even if it's not the quickest changing transmission. Eight -- a lucky number for Bentley -- is also the piston count on the huge brakes. They work, thankfully.
DRIVING
So even more than usual, a Bentley can make other cars feel like toys. It has substance. After just a few hundred metres behind the wheel this solidity betrays the badge. Blindfolded (a thought experiment!) I reckon I could tell what it was just from its road feel. Few, if any, convertibles ride this well, with just the occasional minor shudder reminding you that it's an imperfect world. One you can blithely ignore.
Because at heart it's tarmac imperialism, this 2.4-tonne British expeditionary force, and it imparts a certain road swagger to the driver. You become a hoon in a pith helmet. That's because it's good to drive. Bentley claims it's the stiffest convertible in the world and the suspension engineers must have been delighted. You feel the weight in corners but it settles into the task and the chassis is surprisingly nuanced and subtle in the signals it sends the driver. Huge rubber and all-wheel drive, split 40:60 front-rear, add to its fundamental ability. Driving it fast feels like you've mastered juggling medicine balls.
VERDICT
I've confessed before in these pages to being no lover of convertibles. But I've realised now it has to be one extreme or the other. If I'm going to commune with nature, it's got to be hardcore. Or hedonistic. And few do it as well as this Bentley GTC.
Pricing guides
$173,165
Based on third party pricing data
Range and Specs
| Vehicle | Specs | Price* | |
| --- | --- | --- | --- |
| GTC Speed | 6.0L, PULP, 6 SP SEQ AUTO | $164,900 – 208,450 | 2013 Bentley Continental 2013 GTC Speed Pricing and Specs |
| Flying Spur | 6.0L, PULP, 6 SP | $130,400 – 164,890 | 2013 Bentley Continental 2013 Flying Spur Pricing and Specs |
| Flying Spur Speed | 6.0L, PULP, 6 SP | $167,600 – 211,860 | 2013 Bentley Continental 2013 Flying Spur Speed Pricing and Specs |
| GTC V8 | 4.0L, PULP, 8 SP SEQ AUTO | $154,600 – 195,470 | 2013 Bentley Continental 2013 GTC V8 Pricing and Specs |
Disclaimer: The pricing information shown in the editorial content (Review Prices) is to be used as a guide only and is based on information provided to Carsguide Autotrader Media Solutions Pty Ltd (Carsguide) both by third party sources and the car manufacturer at the time of publication. The Review Prices were correct at the time of publication.  Carsguide does not warrant or represent that the information is accurate, reliable, complete, current or suitable for any particular purpose. You should not use or rely upon this information without conducting an independent assessment and valuation of the vehicle.