Audi Q5 2.0 TDI Quattro S-Tronic 2013 review
The Audi Q5 makes up 20 per cent of all Audi sales (not just SUVs) so is vitally important to the company in Australia and a major reason why the latest facelift and upgrade has been rushed downunder.
Value
The ongoing slow automotive market in Europe is to the benefit of Australian buyers. The local importers have added extra equipment as standard, but have either maintained the price to the old level, or made very small upward adjustments.
The complete Audi Q5 range is Q5 2.0 TDI quattro S tronic from $62,200, Q5 2.0 TFSI quattro tiptronic from $62,900, Q5 3.0 TFSI quattro tiptronic from $74,100 and Q5 3.0 TDI quattro S tronic from $75,500. Additional gear includes an electric tailgate on all models and multiple crash avoidance or mitigation electronics.
Design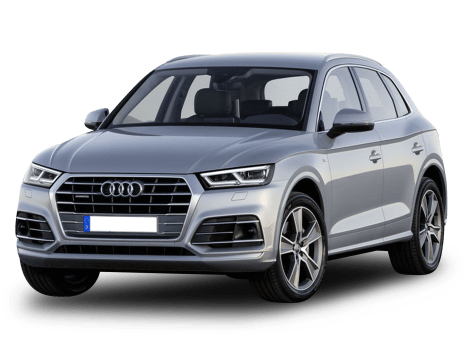 Explore the 2013 Audi Q5 range
The Audi Q5 comes with roof rails to which horizontal crossbars can be attached to carry a variety of loads, again just right for a long-distance family adventure. As soon as the crossbars are fitted a message is automatically sent to the vehicle dynamic electronics to advise it a roof load is being carried and the centre of gravity of the vehicle has been raised. That's clever.
At each stop in the South Australian desert we tested for signs of dust entry and found not the slightest trace of the talcum-like red dust that covers most of Australia. We were particularly impressed by the 'clamshell' design of the rear hatch as it not only kept out the dust, but also created a clean area all round the edge of the boot opening thus protecting fingers and clothes from becoming stained.
As a real bonus the clamshell hatches, as used on all the Audi Q range, also provide a neat styling theme. Visually, the changes see a bolder shape to the familiar Audi 5's single-frame radiator grille. This time the stylists have put a strong emphasis on the vertical lines by way of brightwork details, and a bold shape by flattening out the top of the grille.
The bumpers have been restyled, with the rear diffuser looking tough. The daytime running lights (DRLs) now wrap all the way around the new design of headlight housings. Something that created a spooky effect, presumably unintended, when the Q5 is looming out of dusty Australian desert tracks.
Technology
We tested petrol and diesel units in both four and six-cylinder format - receive anything other than coolant at the correct temperature. Believe me, if you're miles from nowhere in central Australia and come across overheating problems it can be a traumatic occasion - I've experienced it myself and it's not nice...
The 2.0 TDI diesel engine is new to the Q5 range in Australia. It produces up to 130 kW of power and maximum torque of 380 Nm represent gains of 5 kW and 30 Nm over the previous model. The six-cylinder 3.0 TDI diesel engine has been thoroughly revised, with its weight trimmed by 25kg. Peak power is now 180 kW, with maximum torque being a stump pulling 580 Nm.
The V6 3.0 TFSI supercharged petrol engine is completely new to the Audi Q5. Peak power and torque (200 kW and 400 Nm) give sporting performance and V6 petrol Audi SUV accelerates to 100 km/h in just 5.9 seconds.
Driving
We went off-road driving in a 4WD. A couple of decades back such a statement wouldn't have meant a thing, after all 4WDs were designed to go off the beaten track and that's precisely where their owners took them. These days very few people are looking for anything other than a macho-looking people mover when they buy an SUV (as most 4WDs are called these days) so it gave us great pleasure when the Audi importer invited us to the middle of nowhere to test its revitalised Q5 midsize SUV.
Obviously keen to prove the Q5 is more than a toy in real off-road running, the Audi press department took selected journalists on a light-plane ride north from Adelaide. After touching down at Leigh Creek we found various variants of the upgraded Audi Q5 waiting for us to explore the surrounding desert.
We then spent almost 100 kilometres in midday heat driving over dust, sand, rocks and across dry river beds, with stops along the way for sightseeing and taking photographs. Exactly the sort of trip an adventurous family would tackle. With the temperature nudging 45 degrees as we got off the plane the first thing we learned was that the German marque's air conditioning system wasn't fazed by the Australian summer.
Running the 'air' on the recirculation setting we were able to pull the temperature down to 24 degrees and keep it there without the slightest suggestion the cars' cooling systems were struggling.
Verdict
Having proven its Q5 is the real deal in the desert Audi Australia no doubt hopes to make it popular with adventurous Australian families who want more than a mere tough looking people mover.
Pricing Guides
$28,800
Based on 58 cars listed for sale in the last 6 months
Range and Specs
| Vehicle | Specs | Price* | |
| --- | --- | --- | --- |
| 2.0 TDI Quattro | 2.0L, Diesel, 7 SP AUTO | $21,950 – 34,990 | 2013 Audi Q5 2013 2.0 TDI Quattro Pricing and Specs |
| 2.0 TFSI Quattro | 2.0L, PULP, 8 SP AUTO | $18,995 – 31,888 | 2013 Audi Q5 2013 2.0 TFSI Quattro Pricing and Specs |
| 3.0 TDI Quattro | 3.0L, Diesel, 7 SP AUTO | $22,980 – 46,970 | 2013 Audi Q5 2013 3.0 TDI Quattro Pricing and Specs |
| 3.0 TFSI Quattro | 3.0L, PULP, 8 SP AUTO | $32,450 – 38,610 | 2013 Audi Q5 2013 3.0 TFSI Quattro Pricing and Specs |
Pricing Guide
$22,980
Lowest price, based on 15 car listings in the last 6 months
View cars for sale
Similar Cars
Volvo XC60

BMW X3

Range Rover Evoque

Jeep Grand Cherokee