Alfa Romeo Giulietta 2011 review

ALFA Romeo is one of those brands that seems to promise a lot but deliver little.  It has pedigree and tradition; it's been around 100 years and has racing written into its DNA. It used to make cars of sensual beauty, full of fizzy exuberance. Like Berlusconi parties on wheels.
The 156 was like that. I still check the classifieds for a pre-loved sedan or wagon when the urge to buy is overwhelming.  I know it would put me on first-name terms with the local mechanic, but the gorgeous leather seats alone are worth the price of entry.
My irrational longing has struggled with more recent cars. Flawed is one thing, but the 156 replacement, the 159, was simply flabby and that was unforgivable, even though it was a looker.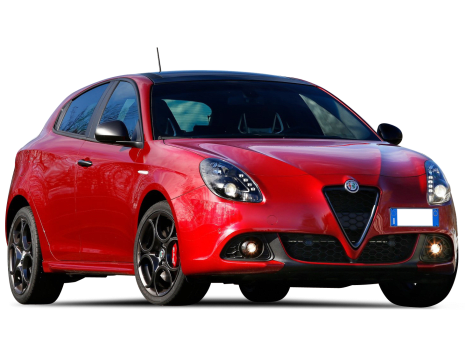 Explore the 2011 Alfa Romeo Giulietta range
The Mito, a tiny hatchback based on the Fiat Punto, doesn't do enough to disguise its origins in the cheaper car. It looks like a hasty attempt to get something out there, rather than a proper Alfa.
There's worse, because as often as not Alfas have simply failed to appear at all. There's been no replacement for the 166, the patrician flagship that passed on a few years ago, neglected and alone. An on-again, off-again SUV has never been on-again for long enough to materialise.
The GT went and left a gap. The 159, Brera and Spider have either gone, or are about to.  A sign of how long we might be waiting for their successors comes in the shape of the Giulietta, which replaces the 147. It has only just arrived, although the 147 has been on sale for a decade. That's a lifetime in the small car market.
The GM tie-up ended happily for Alfa's parent Fiat, which got $US2 billion from the divorce settlement. Then there was a brief spell when Fiat was single. Even the GM money wasn't enough to keep its entire stable of brands pumping while simultaneously mending its balance sheet.
Discount the Mito, and I do, and the Giulietta is the only real Alfa developed for ages.
Now Fiat is back in a relationship, this time with Chrysler. So it's also back to shared platforms that must work for all sorts of different cars.  The next Alfa off the drawing board should be the Giulia, the replacement for the 159, although no one's entirely sure when that will appear. Or how much Chrysler baggage it will be carrying.
DESIGN
The Giulietta revives a favourite nameplate for the brand that will stir memories among those too doddery to drive if they still have any memory left. For most potential buyers, it will mean nothing at all. But the return of a Giulietta should, by rights, be worth waiting for.
It starts in an unpromising fashion by adopting a similar design to the smaller Mito, which looks like a startled lemur. The Giulietta is better, because it's only mildly surprised, but there's still an absence of aggression. Luckily, its rear end is fabulous, especially with the distinctive LEDs switched on.
VALUE
The Giulietta enters premium small car territory around the level of the more expensive Volkswagen Golfs, or the cheaper Audi A3s and BMW 1 Series. When the 147 appeared this was a much less competitive segment than it is now.
Happily, the Giulietta has been equipped for the task. It has new underpinnings with proper independent rear suspension, hi-tech turbocharged four-cylinder engines and a decent amount of kit.
Inside, there's some Italian flair to separate it from the sombre Germans. There are big fat aircon controls, deep-set dials and the retro detail de jour: toggle switches. There's just enough shiny bits to make it feel premium. And unlike in previous Alfas, you don't need to sit with knees crunched to your chest to reach the wheel.
There's evidence of engineering care also in the thinness of the A-pillars, which allow vision through corners. The B-pillars, however, are so wide they can hide three lanes of traffic when turning right.
It's also a shame that the seats are covered mainly with something called microfibre, even when they're supposedly "leather". They're nowhere near as inviting as they used to be and the average Italian must have put on weight, because they're too wide.
DRIVING
At least, at about 1300kg, the car itself isn't obese. It goes around corners with an eagerness that I don't recall in an Alfa since the 147. The chassis feels keen and alert and refuses to be fazed by mid-corner bumps. Alfa has also remembered to make the steering quick, the gearbox pleasing and the clutch vague, so it feels exactly like it should.
At least it does in the 1.8 turbo, or QV as Alfa likes to style its "cloverleaf" editions. It gets the flashier wheels and is better tied down. The 1.4 gets along respectably enough, but the 1.8 has more character and lots more torque. That's reflected in a decent 6.8 second time to reach 100km/h. Which may be only a smidge quicker than a Golf GTI, but it's faster than any Audi or Beemer this sort of money will buy.
VERDICT
So against the 1.4, it would be worth finding that extra five grand. That's if you haven't already bought a Golf GTI, which you probably have.
If you haven't, you still won't be swayed by the 350 litres of cargo space, which can match a Golf, or Alfa Romeo graphs showing how many more large people can fit in the back.  And if you want a dual-clutch transmission, rather than a six-speed manual, you'll have to wait until the end of the year. And then it's only on the 1.4.
But if, in a fit of irrationality, you buy the Giulietta 1.8, you'll be getting something that the world hasn't seen for a while: a convincing Alfa.  More's the point, we may not see its like again. The reason the 159 was too heavy was because it was a compromise, engineered to please both Alfa and General Motors. The engine bay needed to be strong enough to carry a Detroit V8.
ALFA ROMEO GIULIETTA
VEHICLE: Premium hatchback
ENGINES: Turbocharged four-cylinders, 1.4-litre or 1.8-litre
OUTPUTS: 125kW at 5500rpm and 250Nm at 2500rpm (1.4 TB); 173kW at 5500rpm and 340Nm at 1900rpm (QV)
TRANSMISSION: Six-speed manual, front-wheel drive
PRICE: From $36,990 (1.4 TB) to $41,990 (QV) plus on-road costs
ONSALE: Now
Pricing guides
$13,999
Based on 9 cars listed for sale in the last 6 months
Pricing Guide
$8,980
Lowest price, based on 9 car listings in the last 6 months
View cars for sale
Similar Cars
Alfa Romeo Giulia

Audi A3

Hyundai i30