Jaguar F-Type coupe 2015 review
What we don't
Tiny boot
No manual
Still heavy
What we don't
Tiny boot
No manual
Still heavy
When we last drove the Jaguar F-Type Convertible, it hustled substantial arse on some choice mountain roads. The Jaguar emitted noises like nothing we've heard this side of an AMG V8 or an Aston V12, and its sinewy stance drew more gapes per linear kilometre than anything in its class.
But the tightly strung switchbacks worked against those wide hips, making it feel a little too big for those branches, and a slightly softer setup left it playing catch-up with the abilities of the Mercedes CLA45 AMG and Porsche Cayman.
Since then, we've had the chance to drive the roofed version on the Motorland Aragona track and the emptied-out quarters between it and Barcelona. More than five kilometres long, the F1-approved Motorland and its surrounding vistas fleshed out what we'd missed from the F-Type equation. It's all about the body, as if you couldn't guess.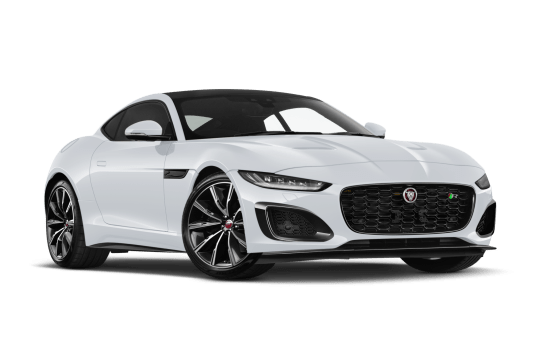 Explore the 2015 Jaguar F-Type range
Before the rain blew in, we'd decided the F-Type Coupe R is the most affable, most tossable Jaguar ever to pass through our grip. Adding a roof adds tremendously to its stability. If anything, it's more subliminally sexy than the roadster.
And it still has the inestimable, intangible value of one of the best exhaust notes you can buy.
Design / Styling
The F-Type Coupe hasn't lost any of its visual extravagance in the short trip from the concept-car circuit to the real world. It made its mark as a C-X16 concept, and the very nearly identical shape that's emerged is impure, and riveting for it.
Call it a do-over: The gills and grille slash through the front end, sharply retracting the oval inlet cut into a whole generation of Jaguar XK grand tourers. But they're largely the same as in the F-Type roadster.
Where it's different from the roadster, obviously so, the Coupe nails down the essence of what a Jaguar should look like. The F-Type Coupe is a somewhat short car, and doesn't have the luxury of languid lines playing out as the XK had. (It's being retired after 2015, now that the F-Type is assuming its mantle). Adding a roofline could have abbreviated the F-Type's shape in ungainly ways, but it hasn't--it's only amplified those powerlifter haunches.
"This car is almost classical in its proportions," says Wayne Burgess, who worked out the winning details, like the tiniest flap of a decklid spoiler that mimics the modesty panel in a union suit. It rises at 70 mph to provide downforce, and lowers at below 50 mph.
The unseen effect of the hardtop is with the body structure. The F-Type coupes get a specific roof beam for strength, which nets out a body that's said to be 80 percent stiffer -- a real accomplishment, given the F-Type's already stout glued-and-riveted aluminum body.
Engines / Transmissions
We cruised for a couple hundred kilometers in a rich wake of crackling overrun, a hornet's nest of coupes slashing across Spain toward Motorland, flipping between F-Type Coupes in V6 and V8 spec, with solid or glass roofs, all with automatic transmissions -- still, after a year, the only gearbox you can have is one that keeps more to itself.
You don't have to be an apologist to be happy with the supercharged V6 in the F-Type Coupe. Rated at 250kW of power and 450Nm pf torque from 3.0-litres, it'll run 0-100km/h mph sprints in about 5.1 seconds and scream to a 260km/h top end, Jaguar says.
Pull into the F-Type S Coupe, and you'll get 280kW from an uprated version of the same six, good for 4.8 seconds of 0-100km/h time and a 275km/h top speed. With Jaguar's chosen ZF eight-speed "Quickshift" automatic transmission and paddle shifters, it's a tap and a firm foot to access what we gauged to be about 75 per cent of that accessible F-Type S speed, on more lonesome stretches of road.
What you won't get is the more guttural bark of the V8, or the V8-only F-Type Coupe R's superior suspension tune. It's about now that we'd be remiss in not pointing out some truisms: the coupe is almost always better to drive than the convertible or cabriolet, and when it comes to engine displacement... bring it.
Consider it brought, at 5.0 litres, 405kW (uprated 40kW from the V8 S roadster), and capable of 0-100km/hh launches in 4.0 seconds, and a 300km/h top end.
Driving
It all lines up according to gospel here -- and gospel truly is the analogue for what the F-Type Coupe R's vocal chops are capable of emoting through its active-exhaust system. We never mind the boggling numbers on tap for a few longish stints while running roughshod through rural Spain, just to listen. Even more so than in the roadster, the V-8 is nearly impossible to ignore. Minus the distractions of sun and breezes and gawkers caught mid-gape, the Coupe fills with the resonating throb of that thundering V-8, even when it's just waking up.
Clever thing: when you push the orange-tinted metal start button, the F-Type Coupe R runs rowdily up to near its redline. Imagine four of those going off at a time in the pit lane of an F1-worthy road course. From the get-go, that chorus signals these Coupe R Jags are totally down for what's up at the Motorland track.
The carillon rings out as we sling the Coupe R around Motorland, running it to redline down the mile-long straight, backing off sharply to cut through some supremely technical passages. The Coupe R is the best shoe of the F-Type family, no doubt. The springs are a few percent stiffer at each corner, and the fast-acting adaptive shocks are a lot less permissive (on the road, the F-Type couldn't feel more pleasant).
The Coupe R simply does a better job of shearing off corners and gathering itself more quickly than any of the F-Type roadsters we've driven. There's no weight difference, V-8 to V-8, but the revised body structure and retuned dampers resolve some of the niggling convertible issues, like a mild side-to-side rocking that never felt quite settled on our Georgia drive last year. It's flatter, and happier, and in its element on a wide, freshly paved track with a few corners carbon-copied from our secret corner of Appalachia.
A half-dozen laps are all it takes to understand what's going on at Aragon, big blitzes of full-on power, slashed and burned with big stabs of optionally fitted carbon-ceramic brakes, some leaning on the Coupe R's electronic torque vectoring to tighten a line here and there. The fast throttle wants to be in the game all the time; the stability control's sport mode is mapped out to be playfully loose with the tail. It'll give you more yaw angle than you can use, before it reins in the Coupe R from situations where it might otherwise rotate with Olympic speed.
You could spend hours getting used to the Motorland surface and the crapload of nuances of its spookier turns, and that's a testament to the car's transparent nature.
What you won't spend a lot of time doing in any F-Type, Coupe or roadster, is packing. It's an object to be coveted, not to be projected upon with a bunch of futile practical notions. Two golf bags might nestle in longways behind the front seats, but the Coupe R doesn't strike us as the golfing type, anyway. A roll-on bag and two smaller camera bags wholly consumed a cargo hold we'd call shallow to its face.
That's simply fine, says designer Burgess. The Coupe is "designed to be a little selfish."
We're perfectly okay with selfish. We'd pass on the base coupe, forgoing a college diploma or two for a child to be named later (these things usually sort themselves out), if we could hang on to the aural delight and invigorating handling of the F-Type R Coupe.
Verdict
Now that the F-Type Coupe has finally arrived, it's every bit the sportscar we'd hoped it would be.
Pricing guides
$95,490
Based on 6 cars listed for sale in the last 6 months
Range and Specs
| Vehicle | Specs | Price* | |
| --- | --- | --- | --- |
| R | 5.0L, PULP, 8 SP AUTO | $91,300 – 104,940 | 2015 Jaguar F-Type 2015 R Pricing and Specs |
| R | 5.0L, PULP, 8 SP AUTO | $80,300 – 92,290 | 2015 Jaguar F-Type 2015 R Pricing and Specs |
| V6 | 3.0L, PULP, 8 SP AUTO | $49,940 – 57,420 | 2015 Jaguar F-Type 2015 V6 Pricing and Specs |
| V6 | 3.0L, PULP, 8 SP AUTO | $52,030 – 59,840 | 2015 Jaguar F-Type 2015 V6 Pricing and Specs |
Pricing Guide
$79,990
Lowest price, based on 2 car listings in the last 6 months
View cars for sale
Disclaimer: The pricing information shown in the editorial content (Review Prices) is to be used as a guide only and is based on information provided to Carsguide Autotrader Media Solutions Pty Ltd (Carsguide) both by third party sources and the car manufacturer at the time of publication. The Review Prices were correct at the time of publication.  Carsguide does not warrant or represent that the information is accurate, reliable, complete, current or suitable for any particular purpose. You should not use or rely upon this information without conducting an independent assessment and valuation of the vehicle.