Nissan Murano 2005 review: road test
Then along comes Murano.
Here's a serious off-roading car maker with credibility at stake, bringing in a luxurious urban cowboy's taxi.
It might make the diehard off-road fans shake their heads in disbelief, but it is bound to make the folk over at Lexus, BMW, Mercedes-Benz and Volvo a little nervous.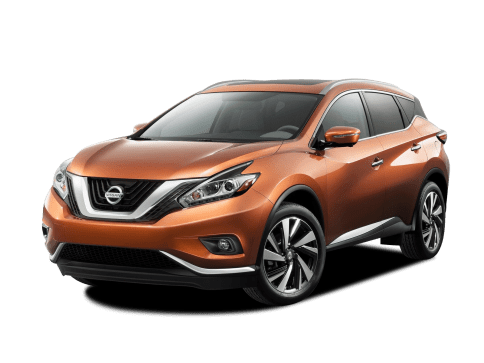 Explore the 2005 Nissan Murano range
And so they should be, because if customers can get their minds past the Nissan badge and its workmanlike off-road background, they'll find a handsome wagon that is more than capable among the ranks of the luxury crossover set.
If you didn't see the Nissan badge, you would think this striking piece of automotive architecture was another European off-road buggy, even though it was developed and designed at the Nissan Design Centre in California.
It takes the SUV body shape and makes it an artwork with its fastback look, Xenon headlamps, integrated rear spoiler and sporty dual exhausts.
The interior is fittingly artistic, futuristic and tasteful.
And it's well appointed with a Bose sound system with subwoofer and in-dash 6-stacker CD, steering wheel audio controls, automatic climate control airconditioning, cruise control, leather steering wheel and gear shift and power windows.
And that's the "base" ST model. The luxury Ti model has leather seats, heated front seats, electric sunroof, rear parking sensors and roof rails.
Best of all is the price. The ST costs only $51,990 and the Ti $56,990. Competitors include the Lexus RX330, Honda's MDX and Volvo's XC90, which cost up to $17,000 more.
Closest in price is Ford's Territory Ghia, but equipment levels in the Ti are far superior. It is one of the best value packages on the market, next to its stablemate the Maxima.
After price, the best feature is the 3.5litre V6 engine; a lusty, torquey hunk from the 350Z and Maxima, albeit tuned a little differently.
Power is instantaneous at every point on the rev range and always startling, from take-off to overtaking.
Power delivery is assisted by a constantly variable transmission with six-step mode for manual ratio shifts.
It runs an all-wheel-drive system with drive biased towards the front wheels until there is traction loss. There is no low range.
Murano is named after the elegantly sculpted glass art from the islands near Venice. It's not a name that inspires off-road adventures. This is for crawling urban boulevards.
And there it does just fine, performing safely in all types of road conditions.
If it does go pear-shaped, secondary safety levels are good with SRS driver and front passenger airbags, SRS curtain airbags and SRS driver and front passenger side-impact airbags and active front head rests.
For such a big beast, it copes well around town and parking, while it eats speed bumps and Brisbane's potholes.
It is less happy on a difficult sand track or slippery and hilly conditions, but it won't disgrace itself either, thanks to its vehicle dynamic control which provides traction and stability.
The long wheelbase and large 18-inch alloy wheels in each corner give it a sure-footed ability, good approach and departure angles as well as a smooth ride.
Passengers will appreciate the ride as well as the room, sound deadening and plush seats.
It all adds up to thousands of comfortable touring kilometres.
But don't venture too far from civilisation — there's only a temporary spare under the flat cargo area.
Pricing Guides
$6,832
Based on 24 cars listed for sale in the last 6 months
Pricing Guide
$3,500
Lowest price, based on 24 car listings in the last 6 months
View cars for sale