Will Toyota ever be overtaken? Mazda and Hyundai might be closest, but Brand T cemented market dominance in challenging 2020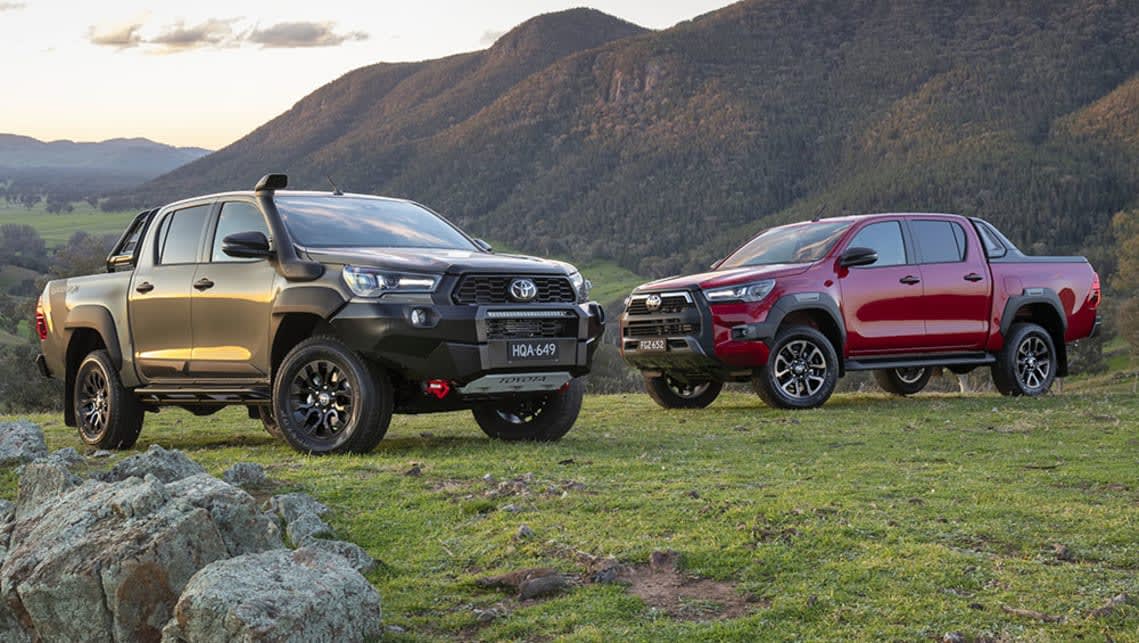 In a few days' time, Toyota will be confirmed as Australia's favourite new-vehicle brand for the 18th year in a row. And to make that result even more impressive, Brand T managed to significantly increase its market share in 2020, a 12-month period most want to forget.
At this time, VFACTS sales data is only available for the first 11 months of 2020 (we still have to wait three more days for the full year's breakdown), but even so, what we have so far paints a very clear picture: Toyota has increased its lead – and by some margin.
To the end of November 2020, Toyota sold 181,331 new vehicles, a 3.8 per cent decrease over the corresponding period in 2019 but still well ahead of the overall market's 16.1 per cent decline, to 821,316 sales.
Make no mistake, in an 11-month timespan when dealerships were closed at times (and in some instances, for extended periods), Toyota managed to keep its proverbial foot on the accelerator, increasing its market share to 22.1 per cent, up from 19.3 per cent.
Comparatively, Mazda and Hyundai held onto second and third place respectively, but they didn't fair quite as well as Toyota to the end of November 2020, with the former dipping 15.8 per cent, to 77,084 units, while the latter dropped 28.1 per cent, to 58,073.
To put those results into further context, Mazda managed to retain its 9.4 per cent market share, while Hyundai's shrunk from 8.3 to 7.1 per cent. Yep, Toyota more than doubled and tripled the former and latter's sales respectively. That, ladies and gentlemen, is dominance.
So, how did Toyota do it? The same way it always has: strong performances across the board, with it having the best-selling models in the Small Car (Corolla), Mid-size Car (Camry), Mid-size SUV (RAV4), Large SUV (Prado), Upper-large SUV (LandCruiser 200 Series), Van (HiAce) and 4x2/4x4 Ute (HiLux) segments in the first 11 months of 2020.
In fact, the RAV4 was almost singlehandedly responsible for increasing Brand T's market share, with its 34,995 sales to the end of November 2020 representing an increase of 58.7 per cent thanks to pent-up demand for its hybrid variants.

The RAV4 has been almost singlehandedly responsible for increasing Brand T's market share.
And in the other segments it competed in, Toyota came second in Light Car (Yaris), second in $60,000-plus People Mover (Granvia), fifth in sub-$80,000 Sports Car (86) and fifth in Small SUV (C-HR).
Brand T even came seventh in Light SUV (Yaris Cross), a segment it only entered in November 2020. Yep, in one month, it surpassed the year-to-date sales of seven other models, or half the class, with 794.
Needless to say, if Toyota wasn't the leader in a segment, it was at the very least a contender. And keep in mind the only segments Brand T didn't compete in were Micro Car, Large Car and Upper Large Car, all three of which had very low volumes.
But don't make the mistake of thinking Toyota's done with expanding its model line-up, as its second entrant in the critical Small SUV segment, the Corolla Cross, is due in the second half of 2022.

The Corolla Cross will look to extend Toyota's lead when it launches in 2022.
While it's still at least 18 months away, the Corolla Cross promises to be another smash-hit for Brand T, and it could be the model that finally propels it to Small SUV segment leadership, a feat the smaller, style-focused C-HR is yet to achieve.
This means Toyota has another potential ace up its sleeve, one which could even help it to increase its market share even further, or at least keep it above 20 per cent, which begs the question which brand could overtake Brand T?
On proximity alone, Mazda and Hyundai still have a chance, although the former continues to chase quality sales over outright volume as part of its 'premium' push, leaving the latter the likeliest of the two, especially with its eagerly anticipated body-on-frame ute expected by 2023.
Such a (inevitably) volume-selling model would help Hyundai close the gap on Mazda in the years to come, but would it be enough to trouble Toyota, even with greater contributions from models in other segments?

Then there's Toyota's Corolla, the best-selling passenger car on the market.
It could also be another Korean, Kia (51,376 units, -9.2% YTD), that finally puts the pressure on Toyota, with it the sixth most popular brand but within striking distance of Hyundai, needing to overtake Mitsubishi (51,955, -31.8%) and then Ford (53,295, -8.8%) along the way.
Why Kia? Well, just like its Hyundai sibling, it has a volume-building ute under development – possibly alongside a related large SUV – which should help it eclipse 100,000 annual yarns in normal trading conditions alongside its arguably still market-leading aftersales package.
That's not to say Kia will catch Toyota anytime soon, if ever, as it and every other brand have a long way to go if they Brand T to even break a sweat. It's good to be the king, after all.