Toyota "isn't against electric cars"

Toyota Australia has struck out at suggestions the brand is rallying against electric cars in our market.
Toyota Australia sales and marketing director Sean Hanley made the statement at the launch of the 2019 Toyota RAV4, which is launching with six out of 11 variants being hybrid-powered.
"I want to dispel any myth that anyone believes Toyota is against full electrification," said Mr Hanley.
"We're just not - we're making significant investment in battery technology in both China and the US right now. Significant investment. In some ways we're leading that charge - no pun intended.
"What we say at Toyota is that we're not closed to any of these options going forward. Will there be a plug-in hybrid at Toyota going forward - there certainly could be. Are we confirming one here today? No. But do we have the options to get one if we need them? Yes," said Mr Hanley, leaving the door open for a potential plug-in hybrid model in the near future.
Mr Hanley further stated that the launch of the original Toyota Prius back in 2001 deserves to be marked as a moment of great change, even if the brand has only just celebrated 100,000 hybrid vehicle sales a full 18 years after that original model launched.
"We launched hybrid 18 years ago, and hybrid with petrol is a credible option right now, as we transition to the ultimate EV of fuel cell environment," Mr Hanley said.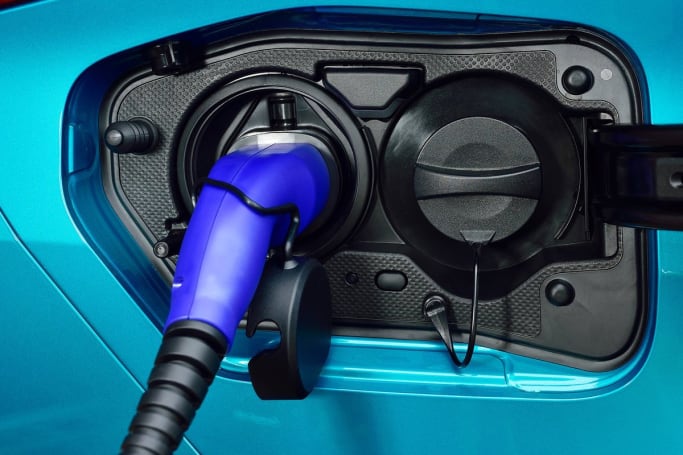 "The launch of the original Toyota Prius back in 2001 deserves to be marked as a moment of great change".
"I would say that customers at this stage, like us, understand the need to reduce CO2 footprint, and the trends in buying motors are definitely indicating that now," he said.
Mr Hanley said that Toyota Australia expects the new RAV4 hybrid model to account for 40 per cent of sales this year, though he admits that may be a conservative estimate based on the success of hybrid versions of the Camry and Corolla.
"We're always evaluating and reviewing our product line-up, and assessing what models and powertrains are indeed right for our market," he said.
"Rather than considering one single powertrain as a silver bullet option - like plug-in electric or other types of full electric vehicles - we believe in a holistic approach that includes a number of powertrains," said Mr Hanley.
"When we talk about electrification we consider it to include the our hybrid petrol that we have now in the market. We consider fuel-cell vehicles of the future as electrification. We consider full plug-in hybrids, and indeed full EVs as an option of the future."
Are you interested in a plug-in hybrid or EV from Toyota? Tell us in the comments below.