Three reasons you shouldn't rush into buying a Toyota Land Cruiser 200 Series: The key areas the 300 Series will have it beat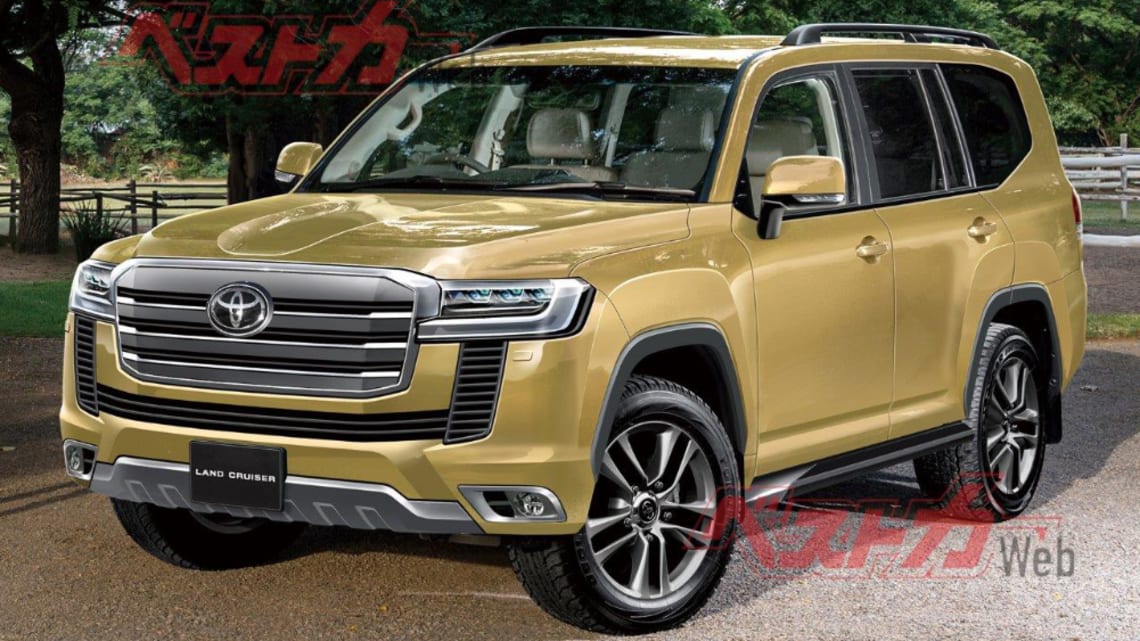 Another month, another booming result for the Toyota LandCruiser 200 Series, with the ageing but iconic off-roader celebrating big results, thought to be helped along by land-locked Australians traveling around the country because the can't go overseas.
But with a new LandCruiser 300 Series now around the corner, is now the right time to invest a considerable sum in a soon-to-be-replaced?
Toyota's venerable 200 Series sold a massive 15,078 units in 2020 (and 2235 in December alone) which saw it finish the year 10 per cent up on its 2019 results. In January 2021, it shifted another 1499 units - putting it on track for around 18,000 units in 2021, should it maintain those sales.
But the head-scratching part is, the 200 Series first arrived in Australia in 2007, and while it's been updated over the years since, it's now in its 14th year of sale - making it among the oldest vehicles still on the market in the country. What's more, it's about to be replaced by an all-new model, with the LandCruiser 300 Series set to debut in Japan this year - at least according to local reports - with an Australian on-sale date also expected in 2021.
And yes, the diesel V8 will no longer form a part of its armoury - which is likely also feeding the sales rush - but Toyota has made some bold promises about just what to expect.
Here are three reasons you might be better off waiting for the 300 Series rather than rushing out now to buy a 200 Series before production ends.
1. People thought the 200 Series would disappoint, and it didn't
To hear Toyota tell it, the controversy surrounding the new 300 Series is par for the LandCruiser course. The brand's executives have told us that, every time a new LandCruiser is launched, fans of the old model declare it a disappointment that can't hold a candle to the car it replaces.
Then time passes, of course, and the new model - in this case, the 200 Series - becomes the LandCruiser benchmark, and fans of that car declare the incoming model a disappointment, and the merry go round continues again.
But it's worth remembering here that Toyota is acutely aware of how important the LC is to its reputation, not just among those who will actually buy one, but by everyone who sees the LandCruiser as the roughest, toughest off-roader out there.
Take this, from Toyota's Sales and Marketing chief, Sean Hanley: "(The LandCruiser) needs to be capable, it needs to be able to perform, drive and tow as is expected of a LandCruiser. It has a huge heritage.
"What we do know is that, whatever we do in the future, that (capability) will be delivered upon."
"I'm immensely proud that LandCruiser has established a track record of continuing to improve its torque, its power, its towing and, of course, its off-road abilities. That what's LandCruiser stands for.
"And I can assure you that any new-generation model will have those enhanced capabilities, and I am more than confident it will strengthen LandCruiser's legend status."
Short answer? Toyota knows how important the LandCruiser is. Describes it as a "legend", no less. And so they won't be rolling the arm over with the next one.
2. Forget the V8 - a new six-cylinder diesel will deliver plenty of grunt
Much of the worry about the new 300 Series seems to focus on its new powertrains, with reports pointing to a brace of petrol engines (which won't be of much interest to Australians) and a new six-cylinder diesel engine (that most certainly will).
You can almost hear the cries of dismay from here. But there's two important things to remember here. First, like the 200 Series itself, V8 diesels are from another era, and that era is coming to an end whether we like it or not.
Now we can get upset about that, or we can focus on the positives - and among them is that Toyota is promising that its new diesel powertrain will at least match - if not our perform - the outputs from the current V8 diesel.
The 300 Series, Toyota says, will have "enhanced capabilities", and will continue its "track record of continuing to improve its torque, its power, its towing". And reading behind the lines, that means we can expect new outputs to meet or exceed the 200kW and 650Nm on offer from the current V8 diesel.
"It's clear that the number of cylinder and cubic capacity is not the only thing that determines the (effectiveness) of the powertrain," Toyota's Sean Hanley has told us in the past. "Go back 20 years in the Australian motoring industry – a long time has passed since any of Australia's best-selling cars even offered the option of a V8 engine."
3. The 300 Series will be a modern car - with all the tech and convenience that goes along with it
The LandCruiser is, more often than not, a long-distance car. And the new one should promise to traverse those distances with more comfort and entertainment options than ever before.
We know that the 300 Series will be built on a version of Toyota's TNGA platform - which should deliver better road-holding and dynamics - but it will also be equipped with new cabin tech that should revolutionise the cabin experience.
Recent snapped spy pics show a 12.3-inch touchscreen multimedia system that floats above the centre stack, and you can bet it will be equipped with Apple CarPlay and Android Auto, as well as a heated steering wheel, heated and cooled front seats, and climate control.
They also appeared to show digital driver's screen, steering wheel buttons for lane support and adaptive cruise control systems, an electric park brake and a wireless smartphone charger.