Safety focus to open up fleet market for new Isuzu D-Max 2021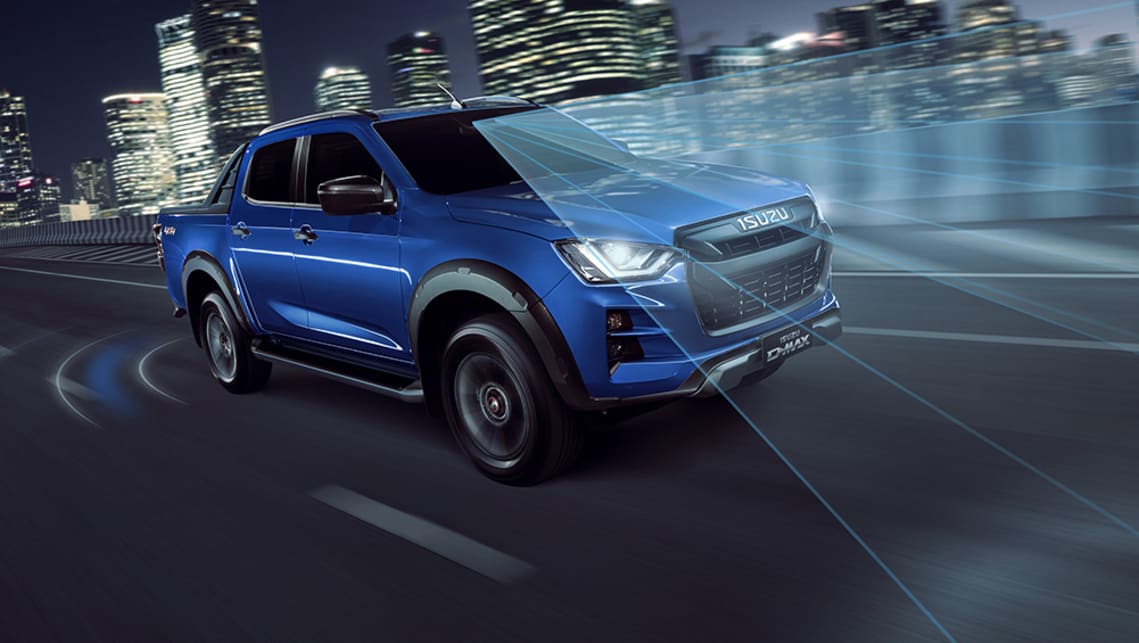 Isuzu Ute Australia is hoping the boosted standard safety equipment on its all-new D-Max ute will open the door to more fleet and business customers.
While the new D-Max will come with advanced features such as autonomous emergency braking (AEB), traffic sign recognition and adaptive cruise control (for automatic-equipped vehicles), it's Australasian New Car Assessment Program (ANCAP) score is yet to be revealed, in part due to delays caused by the ongoing Coronavirus pandemic.
Isuzu Ute Australia managing director Hiroyasu Sato said the D-Max has been engineered from the ground-up for a maximum safety rating, but it would be up to ANCAP to announce the final result in due time.
"The test is underway now, but unfortunately, we are not able to confirm the rating at the moment," he said.
"We need to leave this to ANCAP, when they are going to announce, but one thing that we can say is that this all-new D-Max has been engineered to meet the latest 2020 ANCAP standard."
The 2020 ANCAP standards require the inclusion of AEB, as well as a side centre airbag between the driver and front passenger.
Dual-cab versions of the new D-Max also feature a solid top tether anchor point in the second row for child seats, as per the Australian Design Rule changes from last year.
Meanwhile Isuzu Ute Australian general manager of sales Ben Jaeger said the hopeful five-star rating would mean more D-Max fleet sales for the brand, an area usually dominated by the Toyota HiLux and Ford Ranger.
"The previous D-Max had a five-star ANCAP rating but obviously not across the range," he said. "And that did put us out of certain bids for certain larger fleet opportunities, so it's really important for us from a range point of view to get that five-star rating.
"That's definitely what we're striving for. Of course, we're not there yet, still got some work to get there, but we're pretty confident that we'll (get five stars)."
In particular, Mr Jaeger pointed towards the mining sector as an area Isuzu is focussing on with its D-Max, while the extra safety gear would also keep its ute at the forefront of the pack.
"We also had engineers visiting mining sites with our vehicles, so obviously the mining industry and that kind of normal recreational off-road activity, but also the harsh conditions (for testing)," he said.
"That's obviously very important to us.
"Australia has very high standard in safety compared to other markets around the world, so they (Isuzu engineers) certainly had to come here and understand what were the requirements of the local market, what other manufactures have been doing."