Meet China's Isuzu D-Max spin-off - Is this the most heavily tweaked D-Max ever?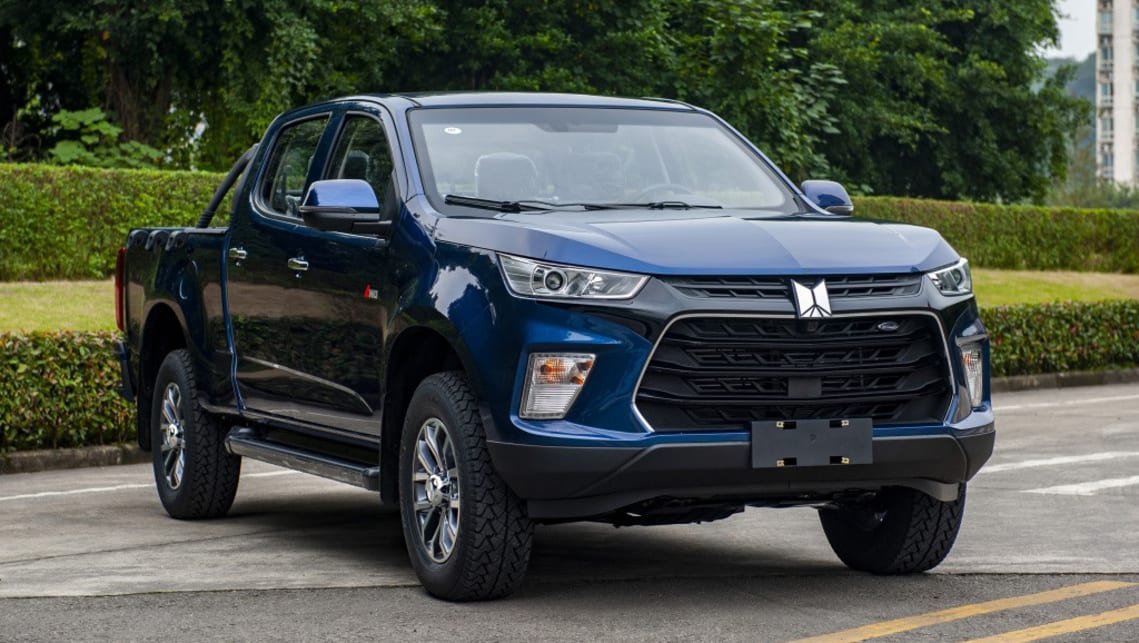 What do the Holden Colorado and new Mazda BT-50 have in common? They use Isuzu's rugged D-Max underpinnings.
Despite looking quite different in the flesh, both Holden and Mazda have turned to industrious Isuzu in the past to essentially badge-engineer their way into the lucrative dual-cab market.
As it turns out though, Mazda and Holden aren't the only ones. The pictured truck is the Qingling Taga Daka H (a mouthful, I know) and it's a new truck out of China which uses the previous-generation Isuzu D-Max as its base.
Unlike the current Mazda BT-50 and the Colorado, the Qingling truck seems to have been much more heavily re-engineered to suit the demands of its home market.
Not only has Isuzu's Chinese partner swapped the steering to the other side of the dash, they've also given the truck a modern face and heavily redesigned dash. The interior is of particular note, as the Taga Daka H sports a 10.0-inch floating-tablet-style multimedia screen, a completely new multifunction steering wheel, a fully digital instrument cluster, and push-start ignition.

The interior barely resembles the previous-generation D-Max.
Other tech features the Qingling offers that the previous-generation D-Max never did include Apple CarPlay connectivity, 10-way power adjustable driver's seats, auto wipers, 360-degree parking camera, a blind spot camera, and lane departure warning.
Elements of the previous-generation D-Max can still be seen in the truck's dimensions, profile, doors, and centre console. The impressive re-work of the interior also seems to include new seats, doorcards, and dual-zone climate unit.
Engine choices for the Chinese market include an Isuzu-sourced 3.0-litre four-cylinder turbo-diesel (although slightly different to the one available in Australia) producing 107kW/320Nm, and a developed-in-China 1.8-litre turbo-petrol producing 172kW/310Nm.
Interestingly the truck maintains its four-wheel disc brakes, but despite its tech overhaul is manual-only (five-speed for the diesel, six-speed for the petrol) for the Chinese market.

Elements of the old D-Max can still be seen in the ute's profile.
Qingling has been a partner of Isuzu for quite some time in China, where it builds Isuzu's range of commercial trucks under license wearing Isuzu badges.
It has built badge-engineered passenger cars in China under its own Qingling marque like the Isuzu Trooper (locally known as the Holden Jackaroo) as far back as 1983.