Jaguar Land Rover plots electric car and post-Brexit future: New Mercedes-Benz S-Class-rivalling XJ sedan officially axed mere months before debut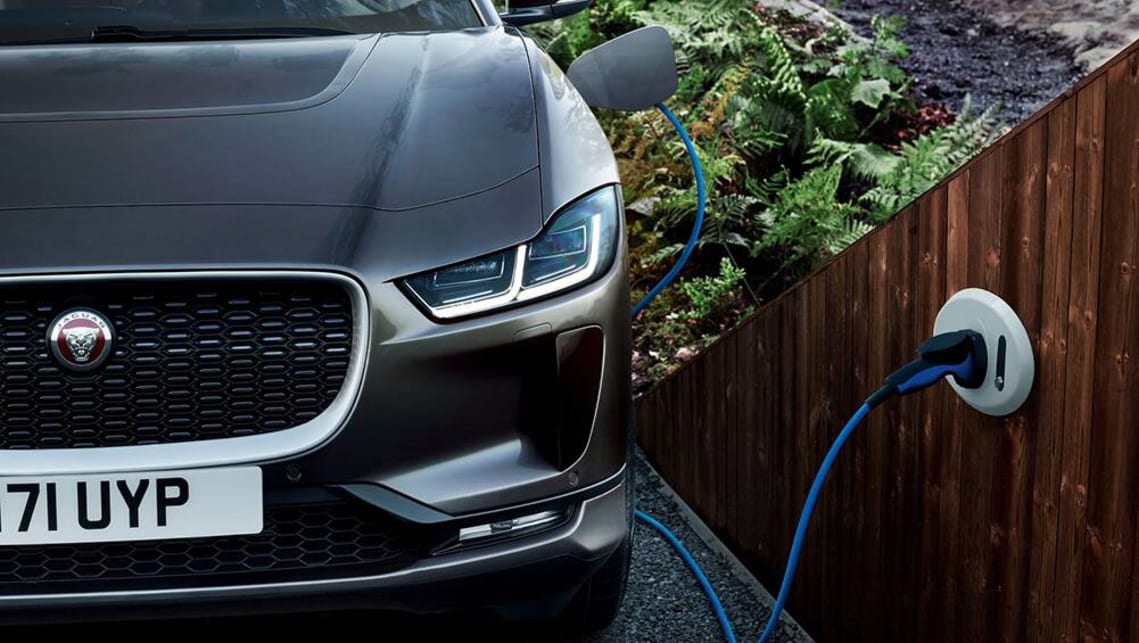 Jaguar Land Rover (JLR) has revealed its roadmap for the next decade, committing to an electrified future but differentiating each brand with unique underpinnings.
Dubbed 'Reimagine', the plan will see Jaguar models go all electric from 2025, with no new petrol or diesel engines on offer in all-new by the middle of the decade.
As a result, the new-generation XJ that has been teased since mid-2019 and confirmed for a 2020 reveal will not go ahead, though the brand says the "nameplate may be retained."
Although the next XJ was confirmed to feature an all-electric powertrain, a large luxury sedan may not factor into Jaguar's future plans given the decline in popularity of passenger cars.
This also calls into question the future of the XE mid-size sedan and F-Type sports car, but Jaguar is promising "to make life extraordinary by creating dramatically beautiful automotive experiences that leave its customers feeling unique and rewarded".
What is known though, is that the Jaguar stable will be built on a different architecture from its Land Rover cousins "with two clear, unique personalities," according to JLR.
This means the further separation of the F-Pace and Range Rover Velar, as well as the E-Pace and Range Rover Evoque.
Speaking of, Land Rover has committed to a rollout of six all-electric variants in the next five years, the first due in 2024.
It is unclear which of its models will be electrified first, but JLR says it is committed to its three families – Range Rover, Discovery and Defender.
Most likely the large-sized Range Rover Sport will go all-electric first, given a plug-in hybrid version is already on sale.
While it is still unclear what will underpin future Jaguar models, Land Rover will utilise the Modular Longitudinal Architecture (MLA) for electrified and full-electric powertrains, the platform originally mooted for the next Jaguar XJ.
The Electric Modular Architecture (EMA) will also be used to underpin future all-electric products.
All of this will come to a head in 2030, where JLR expects 100 per cent of its Jaguar sales to be in electric, while 60 per cent of its Land Rover volume will be with zero tailpipe emissions.
JLR has also earmarked hydrogen fuel-cell technology as a potential for future powertrains, but is still too early to tell if it will make it to a production vehicle.
However, job cuts are expected at JLR in a bid to refocus on its electric future, as the brand admits "Reimagine will see Jaguar Land Rover right-size, repurpose and reorganise into a more agile operation".
"To accelerate this efficiency of focus, the company will substantially reduce and rationalise its non-manufacturing infrastructure in the UK," it said.
As such, the executive team will be centred in Gaydon, leaving the fate of its current Whitley headquarters unknown.
JLR boss Thierry Bollore said: "Jaguar Land Rover is unique in the global automotive industry."
"Designers of peerless models, an unrivalled understanding of the future luxury needs of its customers, emotionally rich brand equity, a spirit of Britishness and unrivalled access to leading global players in technology and sustainability within the wider Tata Group," he said.
"We are harnessing those ingredients today to reimagine the business, the two brands and the customer experience of tomorrow. The Reimagine strategy allows us to enhance and celebrate that uniqueness like never before.
"Together, we can design an even more sustainable and positive impact on the world around us."