Is the Hyundai and Kia ute going electric? Demise of new diesel engines points to changes for new dual-cab pickup as R&D boss vows "you will see our solution soon"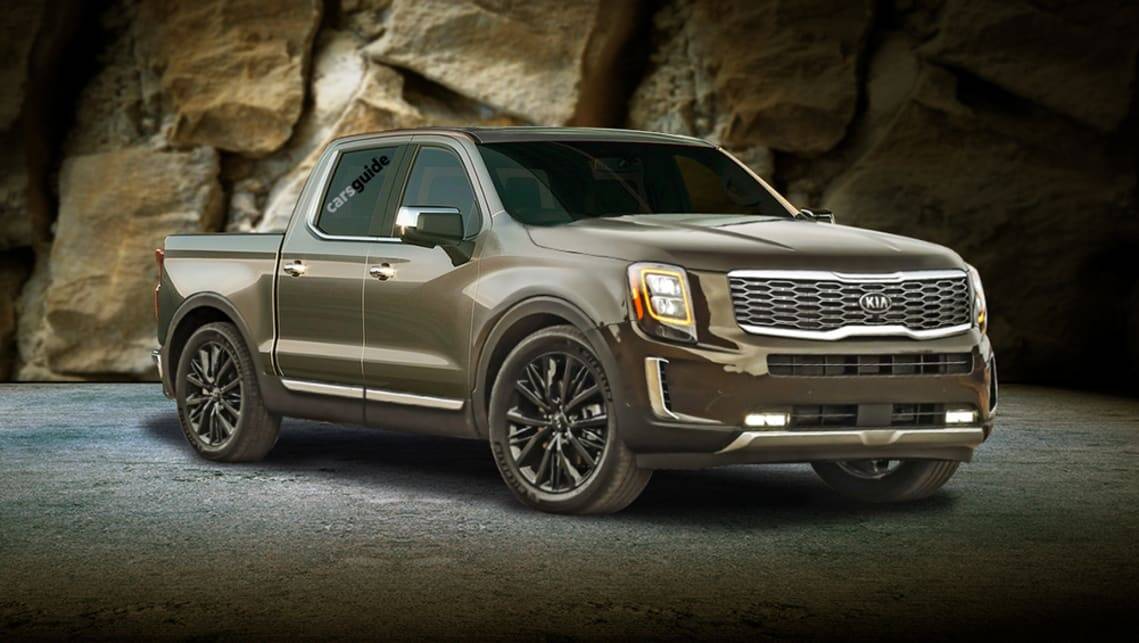 Electrification is firming as a real option for Hyundai and Kia's first proper dual-cab ute, with reports that the company is set to turn its back on new diesel engines leaving engineers will little choice but to at least partly electrify the new Ford Ranger and Toyota HiLux rival.
If news this week that the Hyundai Group will turn its back on developing new diesel engine technology proves accurate, it leaves the company with few choices for the new dual-cab family it is working on, and that should appear in 2022 or 2023.
The reports, published in the The Korea Times, quote a source from within Hyundai Motor Group who said that the brands won't develop any all-new diesel engines, but it will continue to build and update existing ones for some time.
That leaves the auto giant with a handful of choices for its new and hugely anticipated pickup range. The most obvious candidate is the new 3.0-litre inline-six diesel which powers th Genesis GV80 - and which Hyundai R and D boss, Albert Biermann, has already pointed out its potential for "commercial" applications - and which produces a considerable 205kW and 588Nm.
But the new reports also quote customer sources who point say the brand will "continue assembling diesel vehicles for a while and make improvements to existing engines, the bottom-line strategy is to phase them out."
That phase-out strategy would seem to fly in the face of launching an all-new diesel-powered ute as late as 2023, though that said, the brand has long promised diesel power for its dual-cab family, especially for the Australian market.
But another, increasingly likely option is that Hyundai and Kia venture down the electrification path, essentially becoming one of the first mainstream manufacturers to offer the technology on a mid-size dual-cab ute (Great Wall has also suggested an incoming and electrified version of its new Cannon would be a lock for Australia, too).
Consider that, as Kia's recent brand re-launch, the brand plugged as many as nine new electric vehicles, one of which is a flagship EV SUV - think Toyota LandCruiser or Nissan Patrol - which could easily share its architecture with the brand's new ute, too.
Or the brand could take the hydrogen-electric path instead. Take this, from the Hyundai Group's Albert Biermann, who, when asked whether the brand's e-GMP platform was scalable to utes, offered the following:
"If you're talking about commercial vehicles, pick-up trucks, you would need a double layer of batteries [compared to e-GMP's current single-layer], but as you know we are at the forefront of hydrogen fuel cell technology. We are the largest seller of hydrogen fuel cell vehicles worldwide. That is perhaps a better solution, we are working on it. You will see our solution soon."
That doesn't sound like the solution will be diesel, does it?
Also not off the table is a stepping-stone approach, beginning with a diesel, potentially with a hybrid or plug-in hybrid option, escalating to a full EV, and with a hydrogen fuel cell solution in the future, too.
It's guess work at this point, of course, but all signs as they stand point to an exclusively diesel solution being increasingly unlikely.