Is 2021 the year LCVs become more popular than passenger cars? Utes and vans closing gap as hatchbacks and sedans continue decline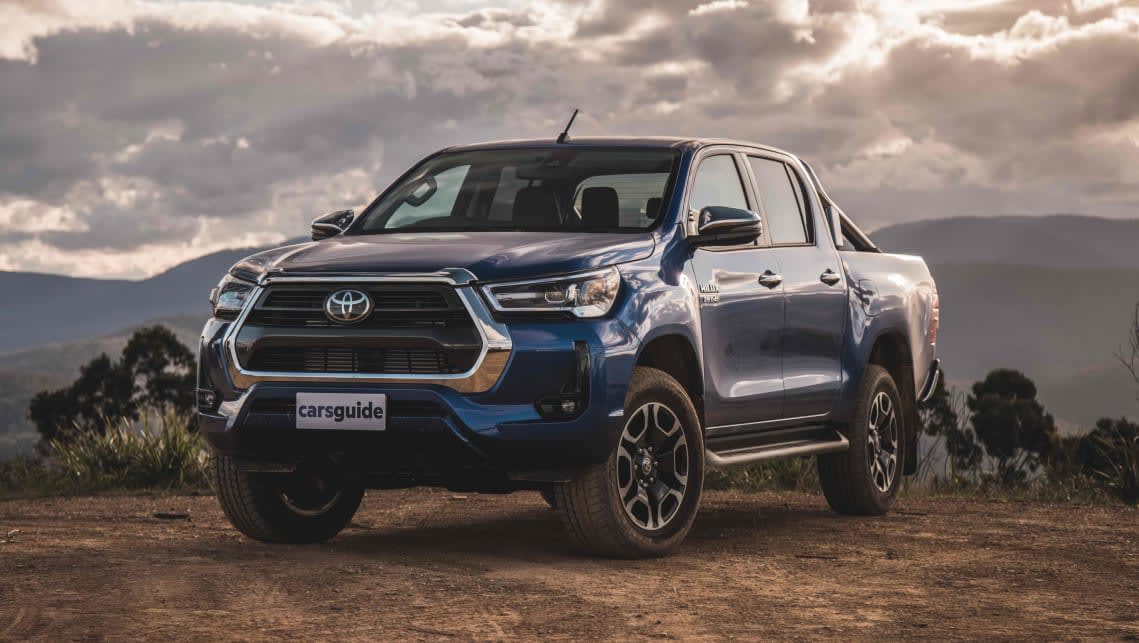 The idea of what a 'family car' is has changed dramatically in Australia in recent times, with traditional passenger cars (mainly hatchbacks and sedans) quickly falling out of favour while do-it-all LCVs (primarily utes and vans) continue to prove their worth.
In fact, it's now reached the point where 2021 could be the year when LCVs finally outsell passenger cars for the very first time. That said, SUVs will inevitably continue to be the most popular type of new vehicle, with no end in sight for their reign that began in 2017.
With the 2020 new-vehicles sales race now run and won, it's clear 2021 is likely to be the year the pecking order changes again, arguably more significantly than before. Indeed, the lead passenger cars have had over LCVs since the very beginning has almost evaporated.
Cast your mind back to 2010 and passenger cars had a commanding market share of 57.2 per cent (592,122 sales), while LCVs were way behind with a much more modest 17.3 per cent (179,553).
But fast forward to 2020 and passenger cars had a seemingly impossible market share of 24.2 per cent (222,103 sales), while LCVs were within striking distance with 22.4 per cent (205,597), a result of steady improvement over the previous 10 years.

The Ford Ranger ute is the second best-selling new vehicle in Australia.
Needless to say, the gap is on track to close in 2021, and it's easy to see why, with the Toyota HiLux ute looking to become the best-selling new vehicle for the sixth year in a row, while its perennial challenger to that title is another LCV, the Ford Ranger.
The ute segment is also set to be buoyed in 2021 by the first full year of sales of the new-generation Isuzu D-Max and Mazda BT-50 as well as the facelifted Toyota HiLux and debuting GWM Ute.
That said, the loss of the Holden Colorado and Mercedes-Benz X-Class will hurt somewhat, but the facelifted Nissan Navara and new-generation Ram 1500 are due to go on sale in early 2021 to give LCVs yet another boost.
Meanwhile, aside from some less significant facelifts and updates, passenger cars only have the full-year sales effect of the higher-volume new-generation Toyota Yaris light hatchback and Kia Carnival people mover to look forward to.
And let's not forget even the most popular passenger cars, the Toyota Corolla, Hyundai i30 and Kia Cerato small sedans and hatchbacks, are in a freefall that could very well continue into 2021.
Unlike LCVs and in a sign of the times, the performance of passenger cars is continuing to be severely hampered by the mass axing of key models, including the Holden Commodore large sedan and wagon most recently as well as the Subaru Liberty mid-size sedan.
So, if it wasn't already obvious enough, the writing is on the wall: passengers aren't the go-to option anymore (a fact we came to accept four years ago), and they're soon to be not even the second choice. Yep, LCVs are moving on up.
Market share (sales)
| | | |
| --- | --- | --- |
| Year | LCVs | Passenger cars |
| 2010 | 17.3% (179,553) | 57.2% (592,122) |
| 2011 | 17.5% (176,726) | 55.5% (559,314) |
| 2012 | 17.8% (198,302) | 51.9% (576,855) |
| 2013 | 18.0% (204,566) | 49.8% (566,404) |
| 2014 | 17.8% (197,956) | 47.8% (531,596) |
| 2015 | 17.2% (199,070) | 44.6% (515,683) |
| 2016 | 18.5% (217,750) | 41.3% (486,257) |
| 2017 | 19.9% (236,609) | 37.8% (449,949) |
| 2018 | 20.6% (237,972) | 32.8% (378,413) |
| 2019 | 21.2% (225,635) | 29.7% (315,932) |
| 2020 | 22.4% (205,597) | 24.2% (222,103) |