Hyundai happy to stay in third place behind Mazda as it prepares new dual-cab ute for 2023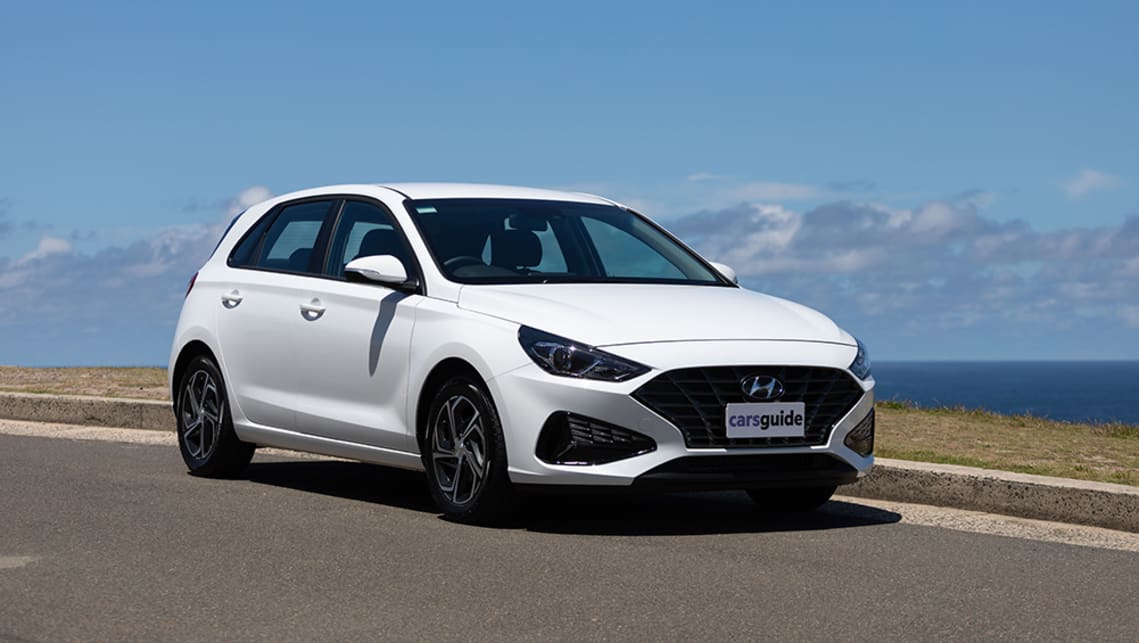 Hyundai Australia could stay in third place behind Mazda in the new car sales race for a bit longer, according to the South Korean brand's boss, despite the flood of new and updated model activity.
Last year was been incredibly challenging for everyone and this includes the automotive industry, with year-to-date sales of new cars down by 16 per cent to the end of November. Still, the race is on to the number one, two, and three places for the car manufacturers for 2020.
The latest results have Toyota in front with 181,331 sales until the end of November. That's a healthy lead over Mazda with 77,084 sales while Hyundai is on 58,073.
Regardless of the fall in the number of new cars bought in 2020, Hyundai has embarked on an aggressive roll-out of refreshed and new models, including the Palisade large SUV and a heavily updated Santa Fe.

That growing line-up of new vehicles won't be enough to beat Mazda to the number two spot in 2020, however, said Hyundai Australia's chief executive officer John Kett, as it's all part of the plan.
"We want to retain that number three (spot) as a minimum," he said. "And our challenge in doing that is because we've moved to a more quality business model. You would have seen that we've reduced our demos by about 70 per cent, so we lose that market share.
"We've definitely reduced our exposure to rentals and the super-discounted fleets, too. So, it means our private business has to grow - that's really the opportunity and risk for us, to go from number three to number two, or number three to number four. So, maintaining number three in a quality business model is really primarily where the immediate focus is.
"When we had a look where Mazda is over us year to date – they've got a pick-up, we have a van. Portfolio-wise they've got four or five thousand cars over us that they have to offer, and they do something like eight thousand more demos. So their demo ratio to their sales is class leading and it's way bigger than Toyota's – I don't know whether they care or not, but that's 12,000 cars over us that they've got, just with a model, and we just simply can't afford and don't wont to get into the demo game at the moment."

The game Hyundai does want to get into, however, is the ute game. CarsGuide understands that a Hyundai ute is in the works to rival the Toyota HiLux both in off-road capability and towing power. A Hyundai ute isn't expected until 2023, so in the meantime the company will have to fight with with its current line-up and a minor presence in the demo market.
Mazda's dominance of the demonstrator market is a driver for the boosted sales figures for that brand Mr Kett said. For Hyundai, who doesn't have the same grip on the demo or rental market, to compete or even beat a rival with that business model will mean a long-game strategy he said.
"That will mean for us to become number two, it will take us some time because we have to achieve that through private, small business and government, as opposed to demos," he said.
"We haven't lost sight of wanting to be number two, but I think we recognise the change that we've taken through to our business model and recognising that as much as I'm challenging maybe Mazda's demo position they're incredibly strong on the private side of the house, too – they've really set the benchmark there, so that's what we have to focus on."
It's a sensible strategy, but Mr Kett said you never know what's around the corner.
"It's sensible until somebody says: 'where's your number!' and then things get thrown out the door for a few weeks. But we've managed to hold that back. I think we're well renowned for being good target animals," he said.