Has Australia fallen out of love with the Mazda 3?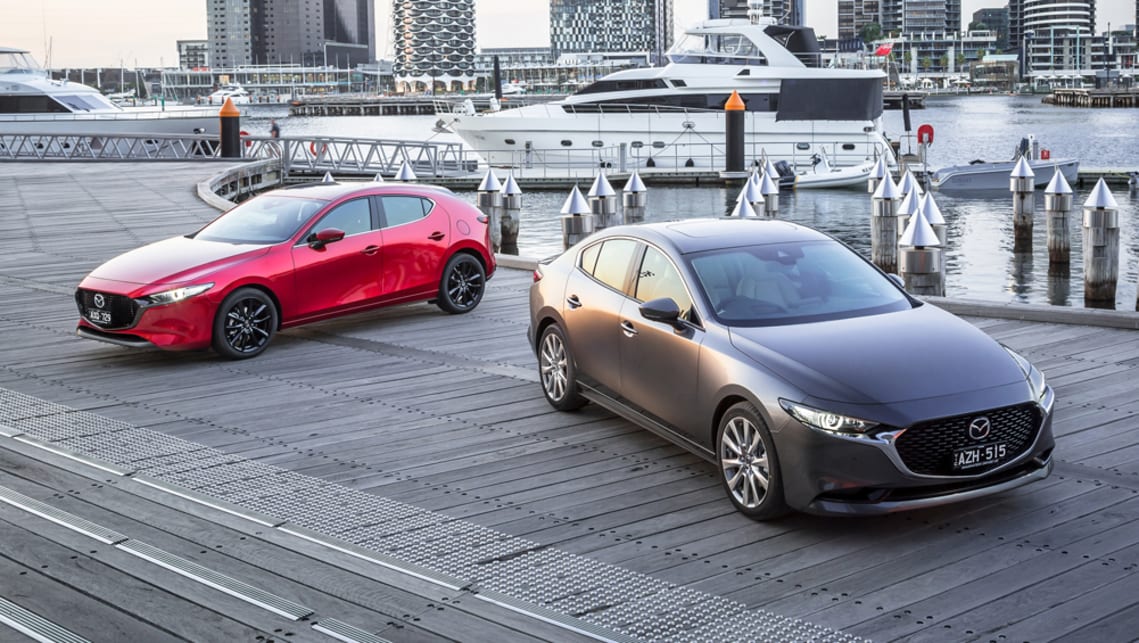 Mazda Australia's Mazda3 small car – at one point the country's best-selling car – has seemingly fallen out of favour with the public as its sales volume plummets 43.6 per cent in the latest VFACTs figures.
Notching just 13,344 registrations after 11 months in 2020 places the Mazda3 behind the segment-leading Toyota Corolla (23,366) and even the Hyundai i30 (18,738) and Kia Cerato (16,246), despite the brand launching an all-new version just last year.
However, Mazda Australia boss Vinesh Bhindi isn't concerned about the sharp sales decline, telling CarsGuide that the 3 buyer is loyal to the brand despite the line-up now being more expensive than ever.
"I think those customers who saw the previous generation Mazda3 and said 'that's the right value equation for me at the time', they bought whatever they did.
"There's a good chance some of those customers have ended up with other products in our range, so we're not concerned that we've just lost that customer base, we've moved them into something else that we offer.
"And there's a chance some of them have moved on because our portfolio is no longer offering exactly what they need."

The entry point to the Mazda3 jumped $4500 last year with the introduction of the fourth-generation model, but the brand claims most buyers eschewed the base grade in favour of better equipped and more expensive versions anyway.
A longer list of standard equipment including crucial safety gear like autonomous emergency braking (AEB) and adaptive cruise control can also be attributed to the price rise, but the higher pricetag might not be what is turning customers off the Mazda3.
With the market quickly shifting towards SUVs, the box-fresh CX-30 has also likely contributed to drawing customer attention away from the Mazda3, possibly moreso than its jump in price.
The CX-30, which rolled out earlier this year, has managed to find nearly 8000 new homes since its release, with November being its biggest month yet with 1038 new registrations.
When combining both Mazda3 and CX-30 sales, the year-to-date deficit compared to last year's Mazda3 volume is just 2345 units, or just under 10 per cent – nearly six per cent better than the overall market drop of 16.1 per cent in part due to a global pandemic.

Supplied
According to Mazda Australia marketing boss Alastair Doak, the goal is to find an audience across all its model lines instead of relying on any single nameplate.
"There's always a danger with car companies that rely on a product, and that is very, very dangerous place to be," he said.
"We would rather have no best sellers in the country, but very strong sales across all our portfolio, that's a much healthier place to be.
"That might not grab the headlines, but it's certainly a better business proposition."