Get in, sit down, shut up and hang on. Actually, just hang on.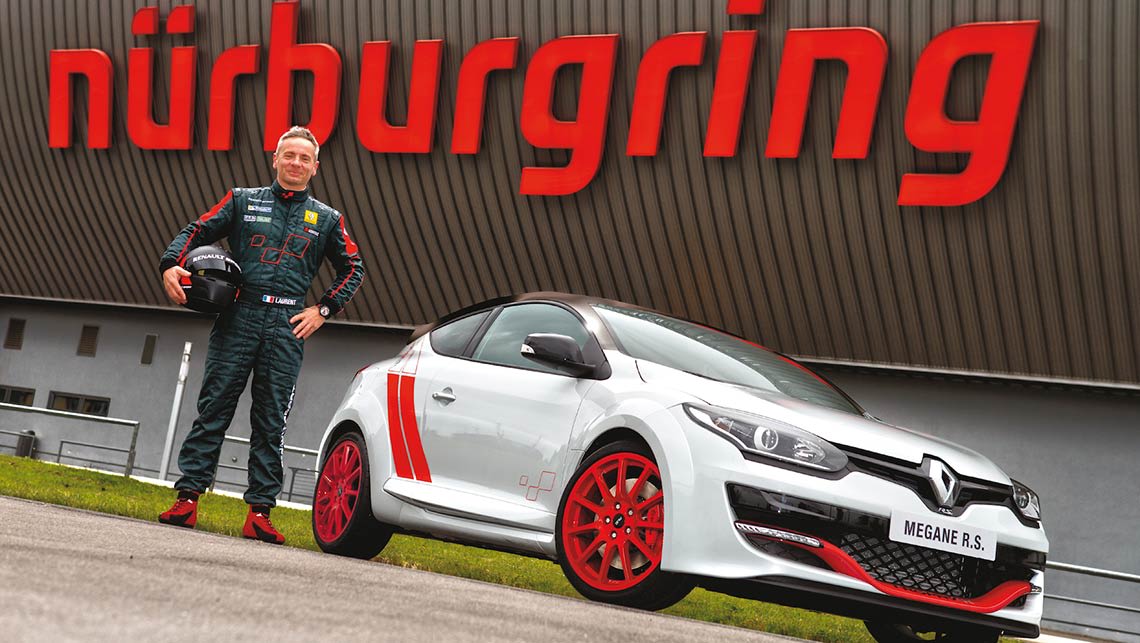 French test driver Laurent Hurgon hasn't just set one lap record at the Nurburgring, he's set two: the first for the current generation Megane RS in 2011, and now this one.

But I could have sworn he was aiming for a third, even though I was in the passenger seat, blunting his chances by adding the weight they just pulled out of the car.
 
Laurent found room on the track where there appeared to be none. He came so close to the steel barriers in the corners (helpfully, on my side of the car) that I flinched every time, believing we were about to make contact or, at the very least, lose a side mirror.
 
He'd been thrashing the Renault Megane RS275 Trophy-R to within an inch of its life for what seemed like an eternity, but we weren't even a quarter of the way around the track. On the few long straights, he looked over and gave the thumbs up, asking me if I was "ok?"

I gave him the thumbs up in return but given that we were doing more than 200km/h each time I'd rather he watched the road ahead. 
The G-forces inside the car are so powerful that your head gets tossed around like an Elvis doll on the dashboard. Either that, or it felt like one of those weird corporate trust exercises where, standing legs together, you get pushed around by a bunch of colleagues while blindfolded. 
To be frank, I was too scared to close my eyes. I even hooked up three video cameras to capture my certain death. At least the coroner would have footage of exactly what happened and where it all went wrong. 
But of course, nothing went wrong. Laurent did a perfect lap, and we returned intact. The only scar is the memory burned into my mind of one of the most thrilling experiences I've ever had on four wheels.