Ford Everest fire caused by loose battery connection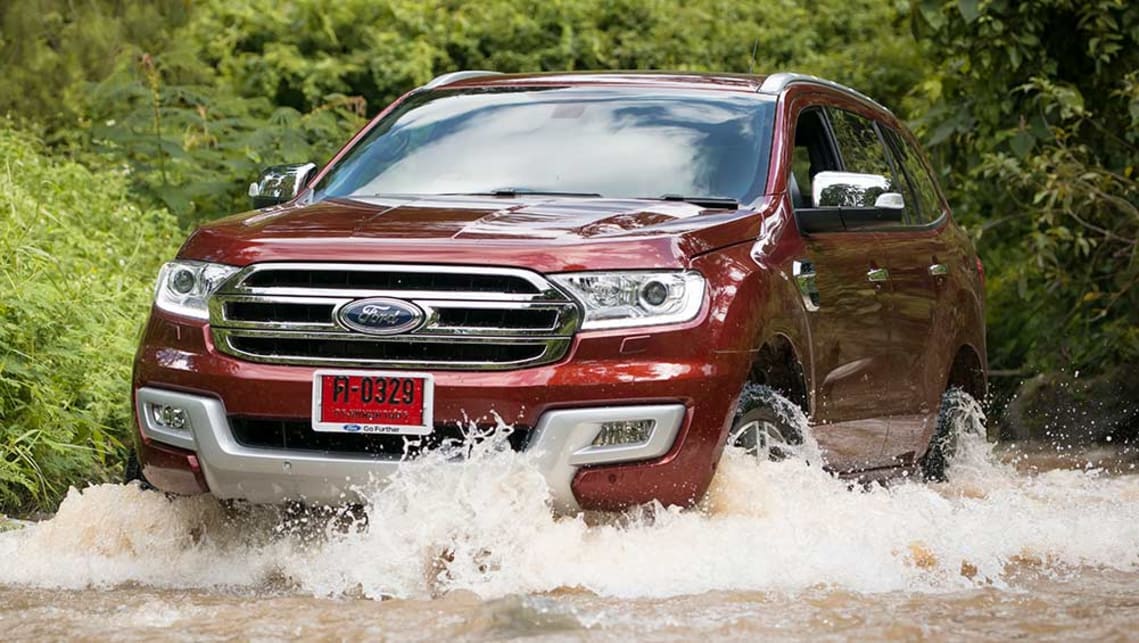 It will go down in history as one of the unluckiest test drives of all time. 
Ford says there is no need to issue a recall for 1000 Everest SUVs or 100,000 Ranger utes -- made on the same production line -- after an investigation found last week's Everest fire was caused by a loose battery connection.
Ford says the problem is unique to the Everest road tested by News Corp Australia journalist Peter Barnwell because the battery had been replaced in Thailand after the early production vehicle sat in a compound near the end of the production line for two weeks.
The Ford Everest was one of the first 300 vehicles built, but the company has since inspected 2000 cars in Australia and overseas to ensure there is not a manufacturing fault.
It's an unfortunate thing that someone has made a mistake
"We are confident this is not a systemic failure, or a design defect, or something that has happened through the assembly of the vehicle," said Ford Australia safety expert Andy Cooper. "It's an unfortunate thing that someone has made a mistake. We've found no other instances and we think it's very unlikely."
Ford says it will not issue warnings to customers or make any changes to the owner's manual because the problem occurred after a battery replacement.
One of six battery cables was not properly located under a bolt, and this caused the vehicle to send false warnings to the instrument cluster, disable the central locking system and, eventually, spark a fire.
The blaze started because the loose terminal caused high resistance in the electrical system, and that generated heat, Ford said.
When asked about two recent reports of fire in Ford Ranger utes, the company said it is "still investigating". Two other Ford Ranger ute fires were attributed to poorly fitted accessories.
Mr Cooper said there was more electrical demand on batteries in modern cars these days because of "all the bells and whistles".
Experts say the Everest fire is a timely reminder about the importance of fitting batteries correctly in modern cars.
"Cars these days are computers on wheels," says Jack Haley, a vehicle engineer with the National Roads and Motorists' Association.
"Motorists need to make sure that an incorrectly fitted battery does not inadvertently damage the engine computer and electrical systems."
Meanwhile, Ford says the person who replaced the battery in Thailand will keep their job but will undergo retraining.
"They will have a job and continue to have a job with the company ... we will make sure they get the proper training," said the chief engineer for the Ford Everest and Ranger vehicles, Ian Foston.
"I can't comment on how they felt but we've had extensive discussions," he said.
Ford said it assembled a team of "our most qualified experts" to determine the cause of the Everest blaze.
But in the end it was easy to find, because one of the battery cable eyelets was not under a bolt.
What do you think? Tell us in the comments below.