Flying cars and robot dogs, is this what Hyundai is planning?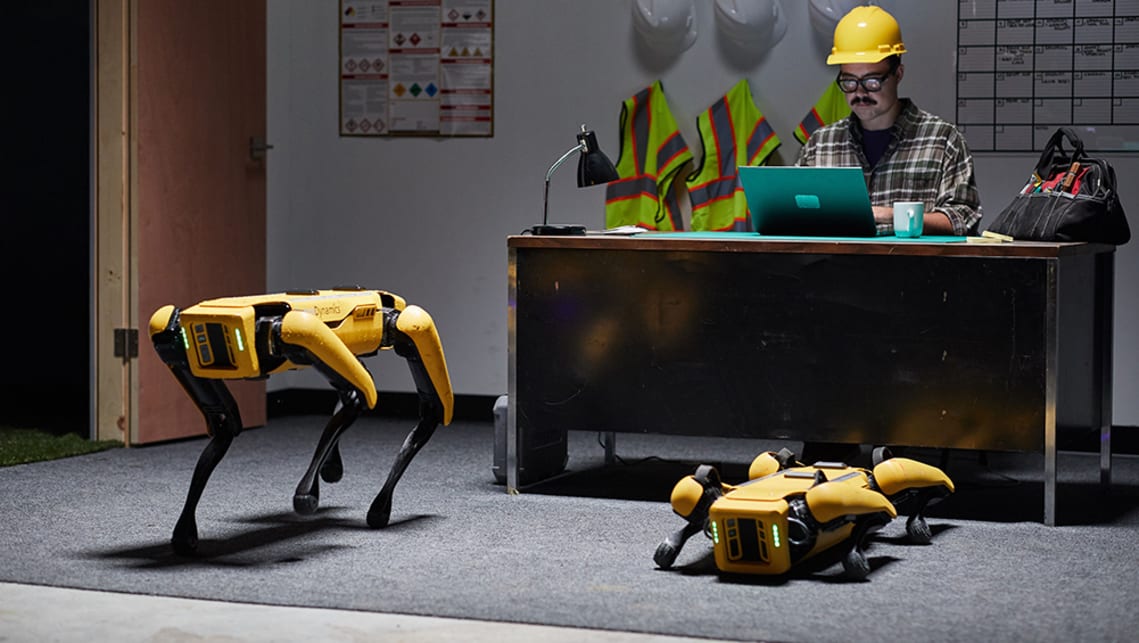 Hyundai Motor Group is buying a controlling stake in Boston Dynamics – the cutting-edge robotics company famous for its viral videos showcasing its mechanical dogs and humanoids performing incredible feats. The deal, which is set to close in June this year, could bring about a huge change for Hyundai, accelerating it towards a future of driverless cars and even personal air vehicles.
The $1.1 billion transaction will see Hyundai buy Boston Dynamics from Japan's SoftBank. Hyundai will have an 80 per cent stake while Softbank will retain 20 per cent.
SoftBank bought Boston Dynamics in 2017 from Google which had owned it since 2013, but neither company was able to make the robotics business a profitable one.
Last year, Boston Dynamics started selling its robot dog Spot in the US, Canada, Europe and the UK. Spot isn't a toy, it's a high-tech guard dog with autonomous navigation, payload capability and a $US75,000 price tag.
So why does Hyundai want with a robot dog company?
That Hyundai Motor Group chairman Euisun Chung will also own a 20 per cent stake in Boston Dynamics, may give an indication of how much the deal means to him.
Mr Chung sees Hyundai transforming into a "smart mobility solution provider". For Hyundai that means selling individual transport devices such as autonomous cars and also offering entire transportation systems.

At last year's CES, Mr Chung outlined Hyundai's "Future Mobility Vision", which consists of an Urban Air Mobility (UAM) transport system called Hub connected by Personal Air-Vehicles (PAV) and ground-based autonomous purpose-built vehicles (PBV).
"For our smart mobility solutions, we considered what truly matters in cities and in people lives," Mr Chung said talking at CES last year.
"UAM, PBV and Hub will revitalise cities by removing urban boundaries giving time to pursue their goals and creating a diverse community. Our goal is to help build dynamic human-centered future cities and continue our legacy of progress for humanity," he said.
In December last year when Hyundai made it public that it planned to buy a controlling stake in Boston Dynamics, Mr Chung made it clear that the advanced know-how which would come with the acquisition would help make the vision a reality.
"We are delighted to have Boston Dynamics, a world leader in mobile robots, join the Hyundai team. This transaction will unite capabilities of Hyundai Motor Group and Boston Dynamics to spearhead innovation in future mobility. The synergies created by our union offer exciting new pathways for our companies to realise our goal - providing free and safe movement and higher plane of life experiences for humanity," he said.
The utopian vision raises and the purchase of Boston Dynamics raises many questions from: when can we buy our flying car to will the robot dogs be fitted with weapons? CarsGuide approached Hyundai with our please-explain list, to be told that the company would hold off answering them until the deal had gone through in June.
We're going to hold them to this, so stay tuned.