Can Hyundai catch Mazda? Why the new Tucson, i30 N and Ioniq ranges are key to the brand's future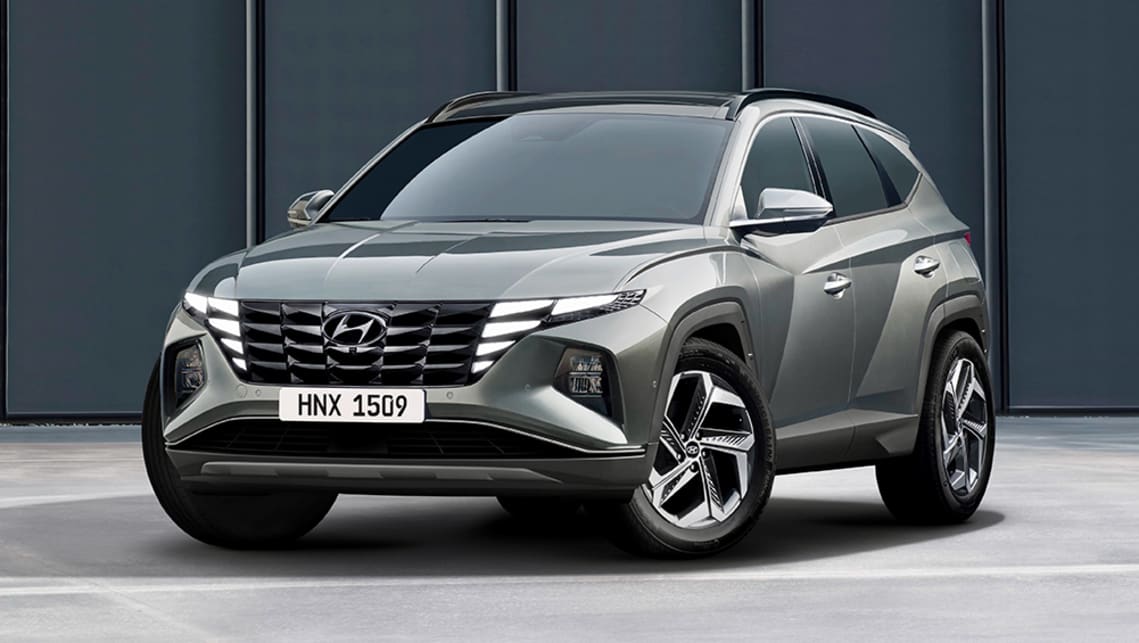 Key new SUVs, a significant expansion of its performance range and the introduction of a potentially game-changing electric SUV – 2021 is an important year for Hyundai in Australia.
But the South Korean brand needs it to be a success, after enduring a more difficult 2020 than most of its direct rivals. Hyundai shed more than 20,000 sales last year, a hit of nearly 25 per cent. By comparison its nearest rivals, Mazda and Ford, only suffered 12.3 and 5.8 per cent declines respectively, amid the many challenges 2020 threw at the car industry. 
Some of it was to be expected, though, as part of a wider plan to push the brand into a more premium and profitable future, Hyundai shed its most affordable model, the Accent hatchback, and it accounted for nearly half of its lost sales. However, the brand's biggest sellers all suffered down years – the i30 dropped 7644 sales, the Tucson was down 13.5 per cent and the Santa Fe suffered a 21.2 per cent decline.
Fortunately, the brand has recently launched the refreshed i30 and Santa Fe and has an all-new Tucson on the way later this year. It will need all of these models to perform if it's to close the gap to Mazda, which sits directly ahead of it on the sales chart. 
The gap had been closing between the two. In 2018, Mazda had 9.7 per cent market share and Hyundai had 8.2 per cent. In 2019, Mazda dropped to 9.2 per cent, while Hyundai stayed almost steady at 8.1 per cent. In other words, Hyundai was headed in the right direction – then 2020 hit.
The 2020 decline allowed Mazda to increase its lead over Hyundai, with the Japanese brand increasing to a 9.3 per cent share, while the South Korean firm slipped back to just 7.1 per cent. The gap between the pair was more than 20,000 vehicles, so Hyundai needs across-the-range growth if it's to overtake its rival. The good news is a ute is on the way, which should help take a big chunk out of that difference, but the bad news is it won't arrive until 2022 at the earliest.
Which means Hyundai will be hoping to extract the best from what it has in 2021. Fortunately, as explained earlier, there are reasons to be optimistic.
SUV armada

While the demise of the Accent has been a major blow, it's part of the wider plan to focus on more profitable models, but also speaks to the way customers have shifted away from city and small cars towards compact SUVs.
One of the bright spots for Hyundai in 2020 was the Venue, with the baby SUV enjoying a strong first full year on sale, notching 3678 sales. It helped expand the brand's SUV range, as did the arrival of the Palisade at the end of last year.
Hyundai now offers an extensive and relatively young SUV line-up - Venue (new in 2019), Kona (updated model coming in '21), Tucson (updated model coming in '21), Santa Fe (new model late in '20) and Palisade (new late in '20).
If the strong results in December – which saw all five of those models add growth to the brand – continues in 2021, then Hyundai should be able to not only wipe out the deficit left by the Accent, but also grow overall. 
Expansion of N

Another reason for optimism in Hyundai HQ will be the onslaught of its N Performance brand in 2021. Eight new N or N Line vehicles will be in showrooms by the end of the year, which allows for more growth for a brand that has never previously played in this area of the market.
Performance cars may seem like a niche, but Australia's love of speed and style means there is significant upside to Hyundai's N models when the final '21 sales are tallied.
For starters, the brand's first hot hatch, the i30 N, gets a midlife update that brings with it an all-new eight-speed dual-clutch transmission. This is a big deal because up until now the i30 N has only been available with a six-speed manual, which has meant while it's been popular with enthusiasts, it has limited its market appeal. Introducing an automatic could more than double i30 N sales (both Volkswagen and Ford have previously revealed up to 75 per cent of Golf GTI and Focus ST buyers prefer automatics), which could take it from a cult favourite to a mainstream hot hatch hero.
But that's only the start, Hyundai will also introduce the smaller i20 N, i30 Sedan N and Kona N this year to try and lure more buyers to the brand. The i20 N will go up against the likes of the Ford Fiesta ST and Volkswagen Polo GTI, with a price tag expected to be in the low- or mid-$30k range.
The Kona N is arguably the most promising model that N Performance will launch. Performance SUVs have been popular with premium brands for several years now, but few mainstream brands have offered hi-po high-riders. The Kona N will be equipped with the same powertrain as the i30 N (2.0-litre four-cylinder turbo, 206kW/392Nm, eight-speed DCT and front-wheel drive) but the SUV body-style should appeal to a different audience.
In addition to those four new models, a quartet of N Line variants will also join the line-up throughout the year. These sportier versions will be the i30 Sedan, Sonata, Kona and Tucson, which should help continue the brand's more premium push.
New era for Ioniq

It's not just performance cars that Hyundai is looking to broaden its appeal. Having laid the foundation for an electrified future with its Ioniq small car, 2021 will see Ioniq spin-off into a sub-brand of EVs.
The first will be the Ioniq 5, a mid-size crossover based on the company's 45 Concept and underpinned by an all-new EV platform. While Hyundai hasn't revealed pricing, it's likely to be one of the more affordable EVs in the market, which should help its chances.
What we do know is that it will be built on the new E-GMP architecture that will reportedly give it a range of approximately 500km as well as ultra-rapid charging (100km in five minutes) and Vehicle to Load (V2L) technology, which will put it at the cutting edge of the field.
While the Ioniq is likely to be a niche model in '21, as EV interest grows, Hyundai has positioned itself to be at the forefront of the market in the coming years, which will only help in its fight to best Mazda in the sales race.