BMW confirms 5 Series police potential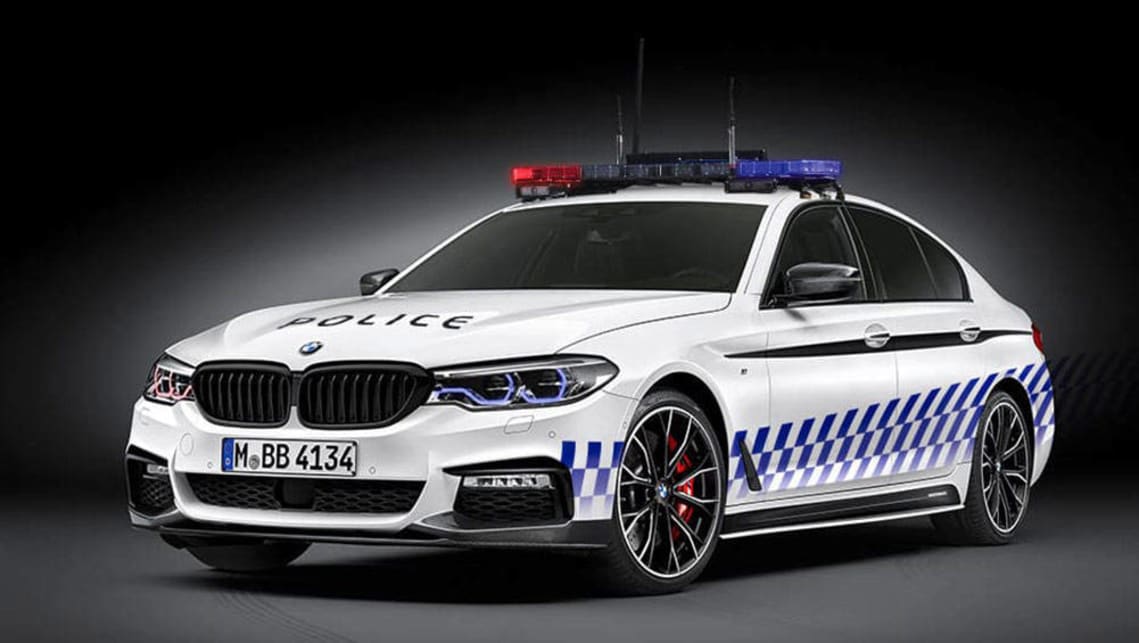 BMW is ready to put its best foot forward, with its soon-to-be-released 5 Series sedan set to join the consideration set of possible replacements for Ford Falcon and Holden Commodore pursuit vehicles with police forces around the country.
Training and operational protocols for Highway Patrol groups in most Australian states and territories are based on the use of high-performance, rear-wheel drive sedans, and with Falcon production now finished and Holden stopping its South Australian Commodore line in October, the automotive sharks are circling to provide a suitable replacement.
The new BMW 5 Series, launched globally (including Australia) this month, includes the ideal candidate for law-enforcement duty in the shape of the 250kW/450Nm 540i.
Powered by a 3.0-litre twin-scroll turbocharged in-line six cylinder engine, the 540i is claimed to accelerate from 0-100km/h in 5.1 seconds and reach a (electronically limited) top speed of 250km/h.
The good guys should always have a better car than the bad guys.
When asked about the possibility of local police supply, BMW Australia product boss, Shawn Ticehurst told CarsGuide, "BMW has a long history of supply to police organsiations in the UK and Europe."
"The 5 Series would be an interesting prospect, especially with our police equipment packages available ex-factory.
"Lots of brands are having the conversation [with local police services], and in terms of BMW's involvement, the good guys should always have a better car than the bad guys," he said.
BMW already supplies motorcycles to police around Australia, the main machine in service being the R1200 RT tourer, plus a handful of thumping six cylinder K 1600 GTs, typically used as unmarked patrol bikes.
Are Aussie Highway Patrols ready for a BMW 5 Series? Tell us what you think in the comments below.