2015 BMW 3 Series | new car sales price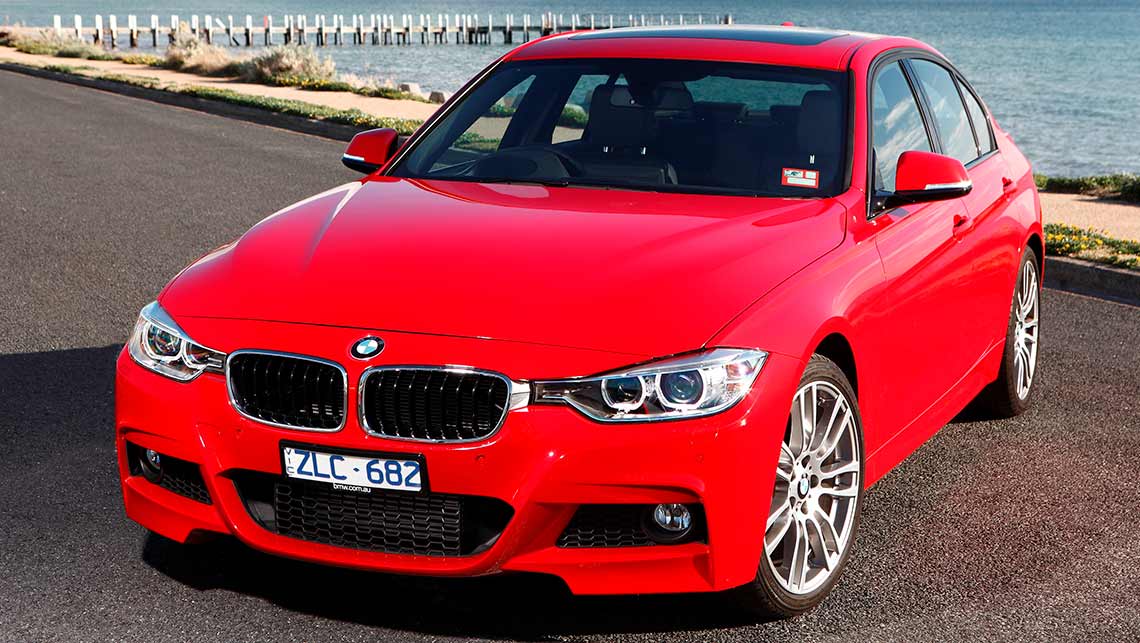 BMW has fired its first riposte to the Mercedes-Benz C-Class since the arrival of new MD Marc-Heinrich Werner, introducing more equipment and gear on the 3 Series.
Werner says upgrading the standard features of the 3 Series was his first priority after taking the local reins late last year. "It is a fact of business you have to adjust your position to match the competition," he says.
The results will help to level a playing field that has been weighted in favour of Benz's newer model. Added components for the 3 Series sedan, wagon and Gran Turismo vehicles include a head-up display, bi-xenon headlamps, a surround-view camera, front and rear sensors, a driving assistant pack with lane departure alert and forward collision/pedestrian detection with light braking.
The price of the entry model sedans (the 316i, 320i and 320d) are all up by $1000 to $53,800, $61,500 and $63,800 respectively. BMW product and marketing head Shawn Ticehurst says the added features represent about $8000 off the options list. Buyers of the above models also join 328i owners in being able to have a Luxury or Sport Line styling package as a no-cost option and the 316i is now the only model to miss out adaptive suspension.
The 328i increases by $1000 to $70,400, while the 335i stays at $93,430 and the Active Hybrid3 stays at $100,200. The entry level diesel wagon has increased by $3100 to $63,900, while the 320i and 328i wagons are both up by $400.
Meanwhile the GT versions have all had significant price cuts, with the 320i and 320d dropping by $3000 and the 328 costing $2100 less.
Werner says BMW's compact model range - including the 3 and 4 Series models - has been strong but sales of the core 3 Series sedan were down by 1000 units last year. "We have the breadth of options in this class our opposition can't match and it's about giving buyers choice."
The updates are largely tech-based and Ticehurst says that mirrors customer demands. "Now more than ever it (selling a car) is about features, … people want the latest products and that can be car tech or the newest phone," Ticehurst says.