Why does the transmission in my 2017 Mazda BT-50 take so long to engage?
Asked by Mal
I have a 2017 automatic Mazda BT-50 3.2l, when left to sit for a few days, the transmission, when Drive is selected, can take anywhere from three to 10 seconds to engage. The dealer has said this is characteristic of this model and it had all the updates but this does not sound right to me. Could you please give you take on this?
Answered by CarsGuide
28 Oct 2020
My take on it is that dealers should stop telling lies to their customers. Take your problem straight to Mazda Australia's customer service division and side-step what is clearly a smoke-screen from your dealer. It is ridiculous to suggest that a relatively new vehicle needs ten seconds to engage a gear after it's been sitting for a few days.
As for the problem itself, start with the basics. Check for a blocked filter in the transmission (which can slow down the flow of fluid) and make sure that the fluid itself is not just the correct grade and type, but also the proper brand. These modern transmissions are complex and intricate, and even something as simple as the incorrect fluid can create chaos. Beyond those simple fixes, the problem could also be caused by a few other faults. For starters, it could be an accumulator inside the transmission that is failing. The accumulator's job is to store some hydraulic pressure (created by the transmission's pump) so that the transmission always has enough pressure and fluid volume available to effect gearshifts. If this accumulator is bleeding off pressure when the car sits, it will need time to refill (again, from the pump) before the unit will be able to select Drive. The other possibility is that the pump itself is slacking off and taking too long to build up pressure within the gearbox. You could also be looking at a pressure valve that has lost the plot and supplying the part of the gearbox it's responsible for with an incorrect line pressure. Either way, a gearbox that is slow to select gears is often headed for the scrap-bin.
Given that it's possibly a fairly major problem, it isn't going to get any better. Your problem is that Mazda didn't introduce its five-year warranty until August 1, 2018, and vehicles sold before that date were covered only for three years. That said, you're BT-50 might squeak in, particularly if you pointed this problem out to the dealer some time ago (within the first three years). At that point, it's a pre-existing condition, and it will be covered by the factory warranty as it occurred within the warranty period, even if the dealer – as it appears in this case – elected to spin you a yarn and do nothing about it.
Search from Over 8,000 questions Over 8,000 questions answered by CarsGuide
Complete Guide to Mazda
BT-50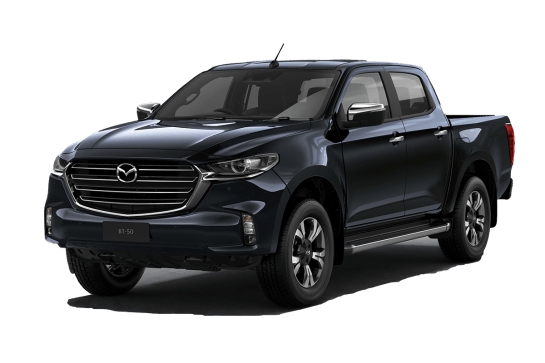 Reviews, price, specs and more