What wagon should I buy for less than $35000?
Asked by P Lim
I am looking to replace my family car in the near future and I'm currently favouring a wagon for the following reasons: reliability and cost of ownership preferred, compared to looks and speed. Budget max limit of $35K. New car preferred, because we tend to keep our cars for more than 10 years. I've got a1980s garage (i.e. narrow and curved top), so I don't want to scratch the roof of a high riding SUV. I've got an unavoidable speed hump 100 metres from my house, so I prefer a generous ground clearance. No low, sporty cars please. This will also be the second car, complementing an existing family hatchback. It needs to be able to cope long distance drive (e.g. Canberra to Adelaide), tall teenagers at the back and tow a bike rack for mountain bikes. I would appreciate if you can suggest a few models for my consideration, with your thoughtful observations of pros and cons.
Answered by CarsGuide
2 Sep 2020
Thanks for getting in touch with us. Our first thought was for you to consider a Mazda 6 wagon from Japan, since it is one of the few new wagons left on offer within your price range, is economical and reliable, a pleasure to drive and low enough (at 1480mm) for your garage situation. But it doesn't quite meet all your requirements in that it hasn't much ground clearance (at just 125mm) and back-seat legroom isn't great. It's worth remembering that the 6 wagon is 80mm shorter in wheelbase - the distance between the front and rear wheels - than the corresponding sedan version. It's a bit tight in there.
Alternatively, you might want to consider the just-discontinued Holden ZB Commodore wagon or Ford Mondeo wagon, as both offer substantially more rear-seat legroom than the Mazda 6 wagon, as well as the choice of a turbo-petrol or turbo-diesel engines. These are European-sourced models (Germany and Spain respectively), with big boots and towing-friendly torquey engines. However, again, low ground clearances might be an issue here as well.
So, our advice is to measure your garage roof and see if either of the medium SUVs listed below can fit, because if they do, then these would be the absolutely ideal vehicles for your need.
The better of the two, for its overall quiet refinement, all-weather all-wheel-drive grip and excellent all-round vision is the Subaru Forester from Japan. It ticks all your boxes in terms of needs and suitability, while providing heaps of ground clearance at 220mm. Plus it offers excellent standard safety kit, economy, reliability and resale, as well as decent performance. Just know that it stands 1730mm tall. If that fits, then find yourself a demo at $35,000 and enjoy one of the best family-car buys at any price available today.
Then there our second favourite, the wildly-popular Toyota RAV4, also from Japan. Much of what we said about the Forester applies here too, except it is front-wheel drive rather than AWD at your price point. There is a RAV AWD but it is a hybrid AWD system that takes the price into the mid-$40,000 region, so that's out of contention. The base RAV4 2WD also has a smaller engine (at 2.0-litres) than the Subaru, but it is equally response and agile. Where the RAV4 eclipses the Forester from your perspective is height – it is shorter at 1685mm high, while still allowing 195mm ground clearance.
Both Japanese SUVs are huge inside, with loads of space to boot. If their height doesn't end up being a problem, then know that either will provide many years of faultless, reliable, economical and enjoyable service. Good luck, we hope this helps.
Search from Over 8,000 questions Over 8,000 questions answered by CarsGuide
Complete Guide to Toyota
RAV4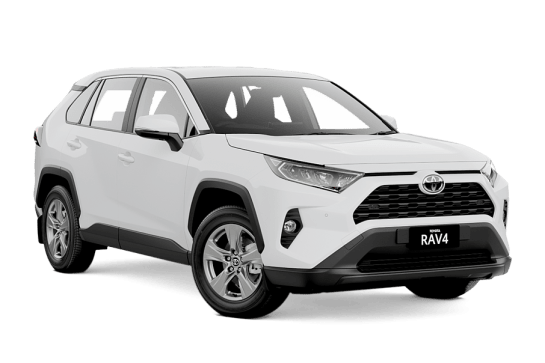 Reviews, price, specs and more