What dual cab 4x4 ute should I buy?
Asked by Darren
I'm looking for advice on any dual-cab 4x4 ute. I'm currently looking at a 2012 Ford Ranger with 200,000kms or a 2009 Hilux with similar kilometres. I would like your opinion on what I should look at for a good reliable dual-cab ute for a bit of towing (two tonnes) and 10kms of dirt road everyday. I read the Rangers had an engine problem so I'm a bit worried about that but like the sound of the 3.2-litre engine for towing.
Answered by CarsGuide
8 Feb 2020
The problem with all these vehicles, Darren, is that they seem to have covered huge distances (200,000km is a lot for a car that is just eight years old, no?). Also, some of them have covered those kilometres towing huge, heavy trailers and a full tray at the same time. So, the first piece of advice is to buy one that has a full service history and hasn't been worked half to death. A Ranger with a huge bull-bar, suspension lift, winch and mud tyres, for instance, is a dead certainty to have been thrashed through the bush every weekend of its life. So be careful and take each vehicle on its merits and overall condition.
It seems you've heard of the Ranger's engine troubles (overheating due to faulty EGR coolers and failed fuel injectors) but the Toyota three-litre turbo-diesel is not without its faults either. Cracked pistons between 100,000km and 150,000km are not unknown and, like any common-rail diesel, the Toyota's engine can consume injectors at a frightening rate. The bottom line is that all these modern common-rail diesels are highly tuned and absolutely need their maintenance. Even then, they can fail, so it's worth knowing.
For your purposes, Darren, I think the Ranger with its more powerful engine (147kW and 470Nm plays the Toyota's 120kW and 343Nm) and much greater towing capacity (3500kg for the Ford, 2250kg for the Toyota) would be the smarter way to go.
Search from Over 8,000 questions Over 8,000 questions answered by CarsGuide
Complete Guide to Ford
Ranger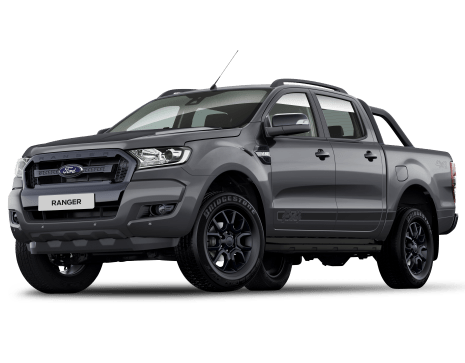 Reviews, price, specs and more