How much would it cost to convert my 2003 Nissan X-trail to electric?
Asked by Shaunagh
How much would it cost to convert my 2003 Nissan X-trail to electric, including any road-worthy inspections after conversion?
Answered by CarsGuide
7 Nov 2021
There's no simple answer to this as the final cost will depend on how much performance and battery range you wish to engineer into the car. That said, the basic cost of a kit to convert a conventional car to run on electricity is somewhere between $20,000 and $30,000, but that includes only the very basics. Neither does that figure include the cost of the battery-packs that you'll also need, so the cost will only go up from that figure. All engineering sign-offs would add dollars to the final tally, too.
Converting petrol cars to run as EVs is a real trend right now, but if you look at the types of cars being converted, there's a common theme running through them: The majority of conversion candidates are older, simpler cars with none of the safety systems that a 2003 Nissan X-Trail has as standard. It's much easier, for instance, to convert a car with no air-bags, no anti-lock brakes and no stability control. If the car in question lacks power-assisted brakes and power-steering, even better.
This is not to say that the conversion can't be done, but it's much simpler – and cheaper – to convert something old-school (like an air-cooled Volkswagen) than converting your relatively modern Nissan. You'd need to ensure that the car's anti-lock brakes and air-bags (and everything else) still worked and then be able to prove that to an engineer before the car could be legally registered and driven on public roads.
What you'd end up with would be a Nissan X-Trail that represented maybe $50,000 and still only had 150km of range between recharges. Those numbers simply don't add up when you can buy a second-hand EV – a Nissan Leaf, for instance – for comfortably less than $20,000; a car that is already legal to register and drive.
Search from Over 8,000 questions Over 8,000 questions answered by CarsGuide
Complete Guide to Nissan
X-Trail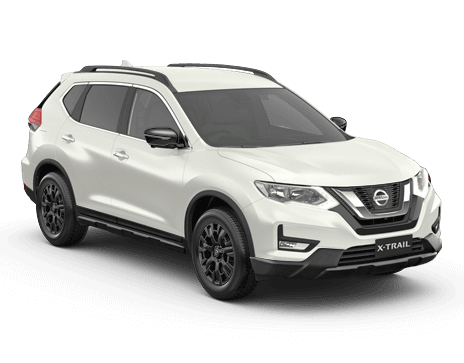 Reviews, price, specs and more