Does the 2013 Holden Captiva have diesel particulate filter issues?
Asked by Danielle
I bought a 2013 Holden Captiva brand-new. The diesel-particulate warning light and beeps came on and made the car sluggish. It was sent back to the dealer but they could not recreate the problem in eight weeks. Then, it started blowing black smoke and required $5000 worth of fuel-injectors one month after warranty. Two starter motors later and limp-home mode has always been intermittent.
Now the particulate filter won't regenerate anymore, so we're doing forced regeneration regularly. I went to new Holden dealer who said it could be easily fix, but they only ended up doing a forced regeneration. The vehicle is now due for service but no one wants to service it.
I was told to go to an auto electrician. The first week the codes cleared and the car drove well. Next forced regeneration and other codes came up. I've even fitted an exhaust temp sensor. The car has done 222,280 kms. Please help.
Answered by CarsGuide
16 Sep 2020
It sounds like you've had a rough trot with your Captiva, Danielle. Let me ask you this: When did the problems first occur and were discussed with the dealer? If you've been putting up with this stuff over a period of years, there's a chance these dramas first cropped up while the vehicle was under warranty. If that's the case, you're dealing with what's called a pre-existing condition and, if the dealer was made aware of the situation before the warranty had expired, then Holden is still duty-bound to fix the faults even if the car itself is now out of warranty. I'm asking because you said the problems go back at least as far as one month out from the warranty expiring, which is when you had new fuel-injectors fitted.
Starter-motor problems are not unknown with the Captiva and DPF problems are likewise a well-documented source of grief with these cars. Sometimes, the only fix for the DPF is a full replacement but that's not cheap. Not to mention the new filter will possibly become blocked sometime down the track. The only way to keep a modern turbo-diesel happy is to drive it for about half an hour at freeway speeds every three or four weeks. That will regenerate the DPF and help prevent these problems. Then again, in the case of a Holden Captiva, I wouldn't be too certain of that.
Search from Over 8,000 questions Over 8,000 questions answered by CarsGuide
Complete Guide to Holden
Captiva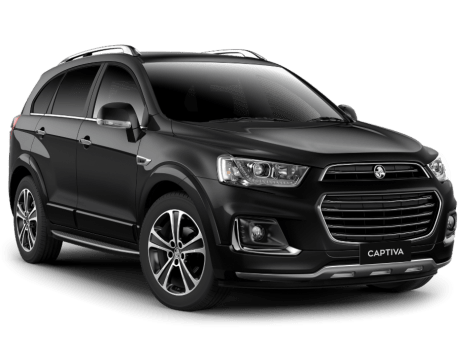 Reviews, price, specs and more