Are Nissan Patrols prone to overheating?
Asked by Anon
I'm looking at buying a Nissan Patrol. I have found a one for 14k that has 132,000kms on it, it's a 2007 Y61 3.0-litre turbo-diesel. I have another daily use car and plan to use the Patrol for four-wheel-driving but have heard that they are prone to overheating and blowing up engines, especially the 3.0. What is your advice?
Answered by CarsGuide
11 Nov 2020
The ZD30 will probably not be remembered as one of Nissan's greatest engines. In good condition and running properly, they're not a bad unit, but they have managed to develop a reputation for – as you've identified – giving problems long before they should.
Any off-roader's engine is liable to overheat, especially when you're working it hard in the bush with minimal air-flow through the radiator. Many Patrol owners have identified this and fitted larger, aftermarket radiators to fix the issue. A bigger worry is the engine's propensity to explode – usually – number three of four piston with catastrophic results.
The trade has a few theories including a build-up of oil and soot (which forms black gunk) that partially blocks the inlet tract that causes uneven mixtures across all four cylinders. At that point, you could have hot-spots occurring that can potentially melt pistons. Another theory holds that the same black gunk was messing with the engine's sensors and allowing them to send false information back to the computer, again leading to incorrect air-fuel mixtures.
Boost spikes were another problem, apparently caused by the engine's slow response to commands from the computer. In extreme cases, turbo-boost could increase violently and damage pistons. Even then, it wasn't that simple, because Nissan itself seems to have misunderstood the engine, originally specifying an oil capacity of too little, leading to oil starvation and engine damage. The company quickly added a couple of litres to the specification (for a total of 8.3 litres) and instructed its dealers to shorten and recalibrate dipsticks when the cars came in for servicing.
For all that, the ZD30 has gathered its admirers who value its performance and reduced fuel consumption over some other turbo-diesel Patrol engines. For our money though, if you can afford it, the bigger, less stressed TD42 turbo-diesel is the pick of the Patrol engines from this era. The catch there is that the TD42 was only available with a five-speed manual while the ZD30 could be had with an optional four-speed automatic.
Search from Over 8,000 questions Over 8,000 questions answered by CarsGuide
Complete Guide to Nissan
Patrol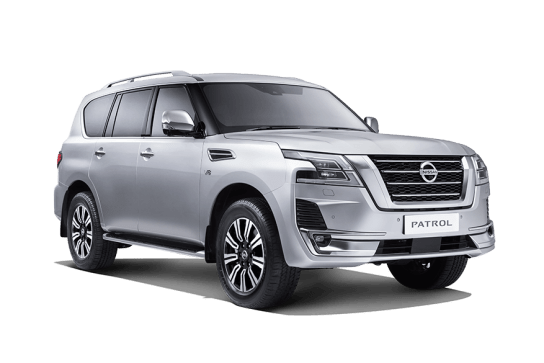 Reviews, price, specs and more