Best safe car buys for P-platers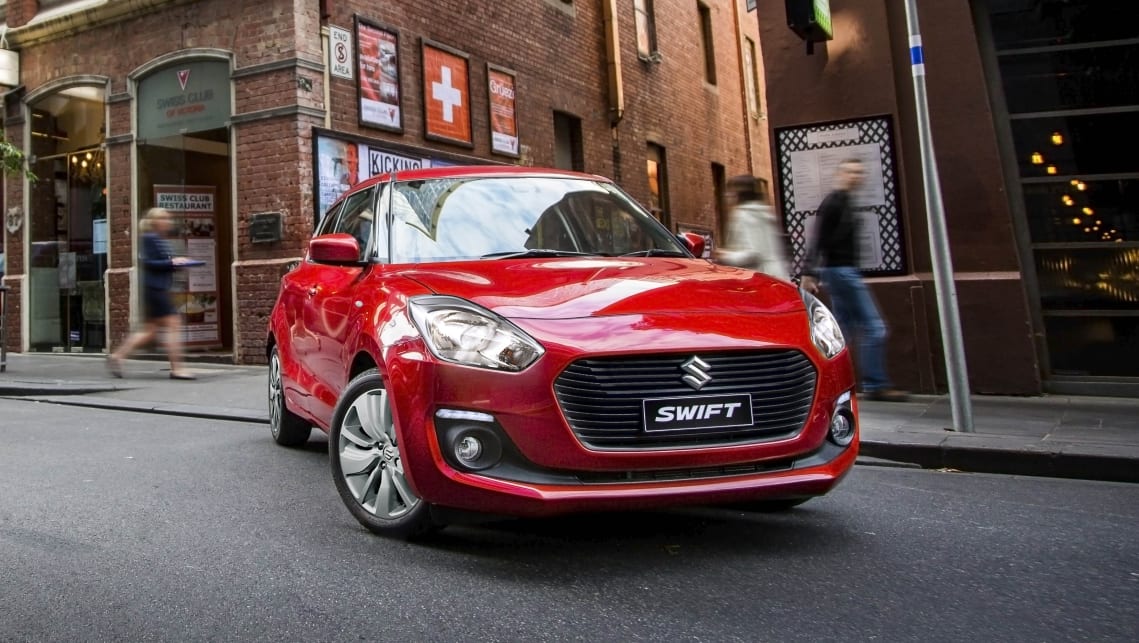 Before you have children of your own, you kind of imagine that the day you get your driver's licence is a purely celebratory one. A rite of passage that leads to expanded horizons and a freedom of movement previously unimaginable. 
And yet, from the parents' point of view, this is actually a mildly terrifying time. All the statistics tell us that the most endangered and likely to crash drivers on our roads are P-platers (and young men in particular) and the shift from them driving around next to you with L-plates and their best behaviour on to being out there alone is a harrowing one.
We all know that teenagers being allowed to drive cars is a recipe for disaster, but that whole rite-of-passage thing means we can't really justify raising the L-plate age to something sensible, like 25.
Teenagers have tricky little attention spans, and in boys, the part of their brains that assesses risk is still not fully functional. Instead, they seek out dumb and dangerous activities, and thus putting a tonne and a half of metal capable of moving through space at high speeds in their hands is, at the very least, foolhardy.
There's also the simple fact that it takes time to become a good driver; experience in different situations and conditions, road craft, wisdom. 
And this is why choosing one of the safest cars for P platers is such a vital moment for parents, in consultation with their excited teen, of course. 
So what is the best first car for a teenager in Australia, and are they as affordable as a first car should be? Fortunately, the answer is yes.
Start at the beginning
Before you set your P plater out there on one of life's greatest journeys, you have to get through the slightly stressful and often confrontational Learner stage.
So what are the best Learner cars? Well, before we even answer that, could we just encourage you to invest as much as you can afford into professional driver training?
I recently told a young German man that we allow parents to teach their children to drive in Australia, and he teared up at the madness of it, and begged, "but you have to change this, it's madness!"
And he's right. In Germany, where they take driving seriously and die on the road at a lower per capita rate than we do, despite their high-speed approach, they realise that your parents are not the best teachers. 
Essentially, we allow bad drivers to pass their bad habits on to create more bad drivers, and it's bonkers.
Thanks to the logbook system, however, you will be forced to do a lot of driving with your youngster, and it's important to remember that the car you drive might not be the best vehicle for them to learn in.
Learners - and P platers - need something small and thus easy to park, not overly powerful - wheezy and gutless is good, frankly - and above all, safe.
If your family car is, as is likely, a sizeable SUV, it really is worth thinking about getting them another, more sensibly sized vehicle to learn in.
If I had the money, I'd probably buy my kids a Mini with a manual gearbox to learn in. Fun to drive, easy to park, and imbued with the joy of cars, it would be the perfect choice, but not a cheap one, even second hand.
Other sensible choices would include small hatches like a Mazda 3, Hyundai i30, Toyota Corolla, Volkswagen Golf or Ford Focus.
You could, of course, go a size down again, to a Mazda 2, Toyota Yaris or VW Polo size, but immediately that word "safety" will loom into your mind. Because some part of you just wants more metal around your precious offspring.
Safe first cars
So, what of safety? The long and the short of it is that if you're looking at the best cars for first time drivers, you'll want to buy the newest vehicle your budget can stretch to.
This is because, while older cars might have had a five-star ANCAP crash rating when they were sold, they would not achieve that same score now, because modern cars are simply safer.
While passive safety - the passenger cell of the car you buyer and its airbags (the more the merrier here obviously) - moves only incrementally, the world of active safety is constantly improving, and thus the testing regime has to move to keep up.
Arguably the most important, and sure to become compulsory on new cars sold in Australia in the near future, is Automatic Emergency Braking, which was first introduced by Volvo under the badge City Safety. 
These clever systems will apply the brakes if a collision is imminent, even if your teenager doesn't, and will, over the course of any modern vehicle's life, almost certainly prevent many rear-end bingles. Or possibly even a life. 
What is already compulsory on new cars in Australia (since 2011)  is another vital piece of technology called Electronic Stability Control, which prevents your car from skidding or losing traction and will, almost certainly, protect an overly enthusiastic, or slightly careless, teenage driver from themselves on many occasions.
If you're buying an older car, be sure it has ESC at least, and preferably AEB as well.
There are plenty of other clever systems, like rear cross traffic alert, lane-keeping assist and blind-spot monitoring available on newer cars, but these really are nice to have rather than vital.
So, by all means, check on the ANCAP rating of the cars you're looking at, and research how many airbags it has, but be sure to delve into the detail as well on things like AEB and ESC.
The safest car under $10,000
Everyone's budget is different, of course, but many people are aiming to get their teenager into something safe and sensible for less than $10,000. 
This very quickly puts you out of the new-car market (you'll need $12,250 for a Mitsubishi Mirage ES, or $14,990 for a Mazda 2, for example), so what you're after is the maximum return on your money.
All the usual caveats, about low kilometres and a reliable manufacturer apply, but when shopping for a P-plater safety is going to be paramount, which means, as cliched as it sounds, that you should probably try to find them a small Volvo, like a C30.
Safety, and increasingly style, is what defines that brand.
More bargain-end cars include second Suzuki Swifts, Kia Ceratos, the possibly too tiny Toyota Yaris, a Citroen C4, or a Subaru Impreza. 
I should point out that when I'm asked, endlessly, by people what car to buy, my general advice is "just get the best Subaru your budget can afford". When shopping for a teenager, the brand's all-wheel-drive layout is definitely another safety bonus, and its largely bulletproof engineering is also a clear asset.
Which cars would you feel safer putting your P plater in? Let us know what you think in the comments.