We can stop the driveway deaths | comment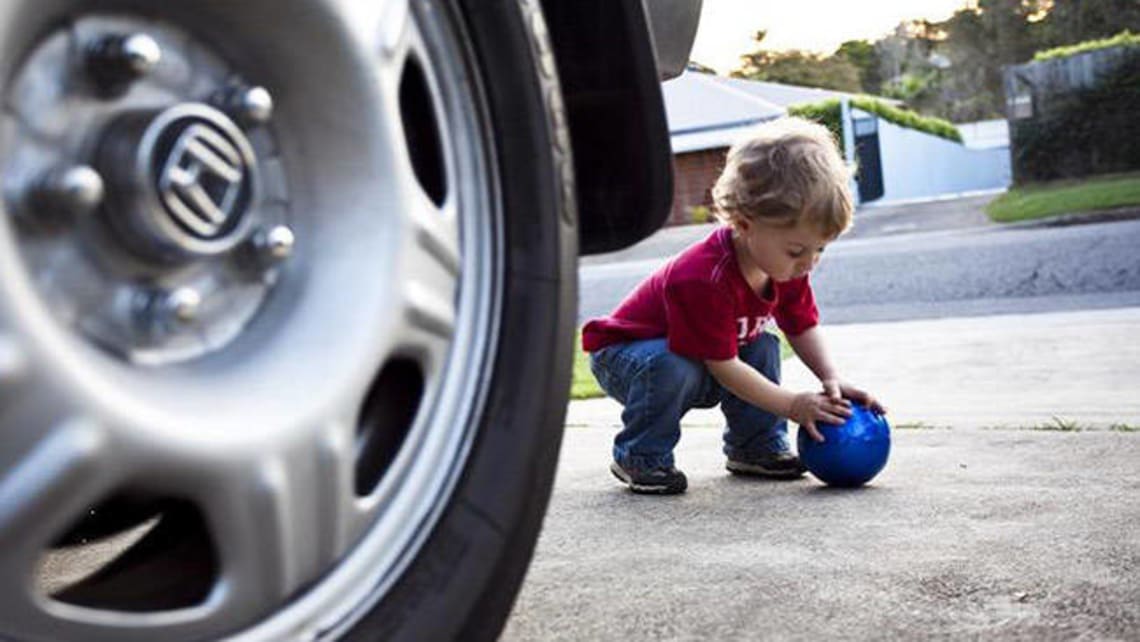 Rear-view cameras should have been compulsory on SUVs and utes long ago -- and any new model that doesn't have them as standard rightly deserves to be ridiculed. Thanks in part to Australia's highly suburbanised layout and our appetite for large vehicles, between 12 and 18 toddlers die on driveways each year. Hundreds more -- that don't make the news -- get seriously injured.
In a tragic twist, these high-riding vehicles that give us a commanding view of the road ahead also have much bigger blind spots directly in front and behind. Parking sensors are not enough to combat the problem, we need both sensors and cameras. The first family-SUV to have a rear-view camera as standard fitment across the range was the current model Toyota Kluger, introduced six years ago.

That some SUVs are being released today with this feature either not available, or only available on the most expensive models, is absolutely unacceptable. For example, the Ford Territory and Holden Captiva SUVs still do not have rear-view cameras as standard fitment across their ranges. Sadly, they're not alone.

Rear-view cameras are expensive to integrate into the design of a car if the company hasn't included one in its plans from Day One (five years before it reaches showrooms). But you can fit aftermarket cameras (that show a small display in the rear-view mirror) to any car. They cost from $200 to $500.

The next step has been "360-degree" view cameras which, thanks to camera trickery and clever placement, appear to give a birds-eye view of a car. But these are still only on expensive models and, for now, cannot be bought aftermarket. They must be designed into the vehicle. Studies show SUVs and utes are represented in between 70 and 80 per cent of driveway deaths and yet these vehicles account for only about one-third of cars on the road. 
Cameras have only recently become available on some utes in recent years; they need to be on all of them. However, while we wait for authorities in Australia to make rear-view cameras a legal requirement, it is worth noting a few important points. The quality of the cameras varies greatly, particularly at night, and car makers are not immune to doing the bare minimum.

For example, the rear-view camera on the new Honda CR-V is poor at night compared with the rear-view camera on the new Mazda CX-5. The other problem: a recent study found 40 per cent of driveway deaths were caused by the vehicle moving forwards, not backwards. So, what to do?

Don't move your vehicle unless you can eyeball all your kids, either inside or outside the car; 
Move the vehicle slowly, turn the radio off and ask people inside the car to be quiet while you're manouvring in and out of the driveway so you can hear or feel anything untoward;

Never solely rely on the rear-view camera or the mirrors. Always look over both shoulders. If in any doubt, get out of the car and do a walkaround. That 30 seconds could change your life, and/or someone else's. There have been cases where people have driven over a neighbour's child on shared or adjacent driveways.
This reporter is on Twitter: @JoshuaDowling