Gold one-off Nissan GT-R for Usain Bolt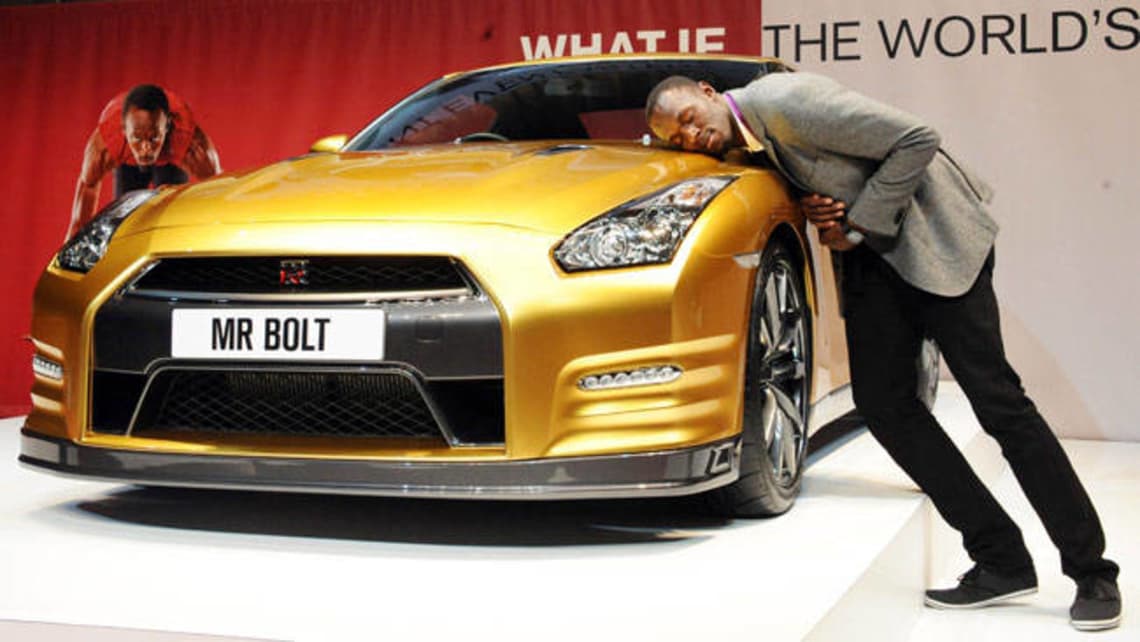 The Olympic 100m and 200m champion sprinter has become an ambassador for Nissan, and has added his golden touch to a one-off edition of the Japanese brand's range-topping performance GT-R.
The car's interior fit-out has been finished in real gold, and is embossed with Bolt's signature. It spearheads the results of another GT-R project in which Bolt is helping Nissan develop a limited-edition version of the already track-worthy car, further tweaked and tuned to respond to his lightning reflexes.
Meanwhile, the gold GT-R will be auctioned on eBay, with the proceeds being donated to the Usain Bolt Foundation -- a charity for youth in the athlete's home country of Jamaica. However it may not remain a one-off. Bolt already owns one Nissan GT-R, but after seeing the gold one built for charity has reportedly asked Nissan to build another personal one for him.
The multi world record holder possibly has a vacant spot in his garage. Just days after announcing in June he would become an ambassador for the Nissan GT-R, Bolt crashed his BMW M3 into a guard rail. Bolt was thought to have been attending a party nearby in Jamaica's capital, Kingston, just before the 5am crash.
He was luckily unhurt in the single-vehicle accident, the second in which he has come to grief in a BMW M3, having also rolled one in 2009 during his period as a BMW ambassador. 
His move to ambassadorship at Nissan saw the roll-out of a global advertising campaign centred on Bolt and his GT-R, and titled "What if..." – to which we're tempted to add the words "...I try not to scratch up the GT-R". That gold might be a bit harder to polish than his Olympic medals.