How to prepare your SUV for an off-road trip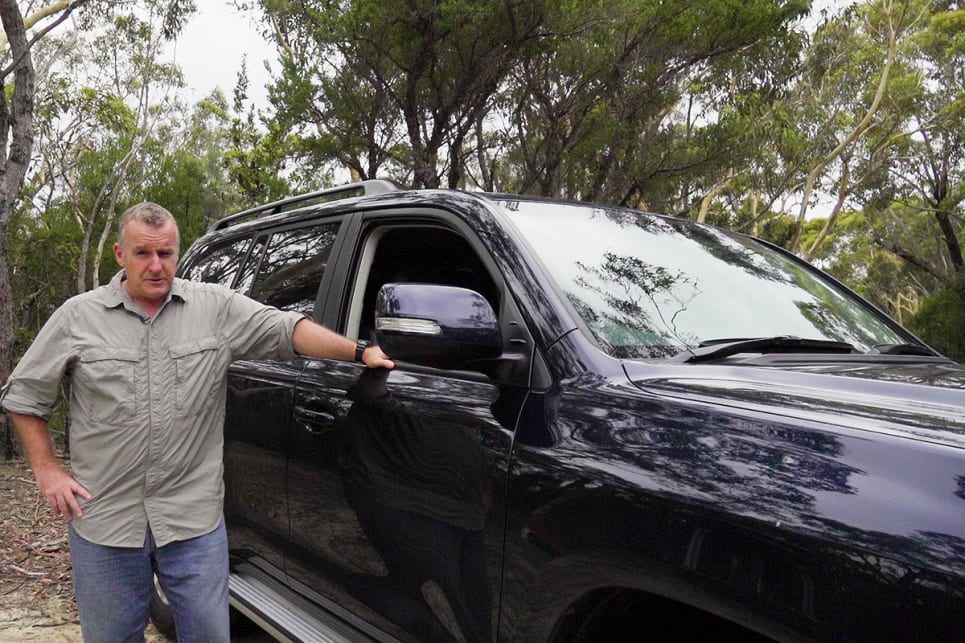 Whether you're going away for a weekend or a month, the principles of prepping your vehicle for an off-road trip remain the same: check it, fix it and carry spares.
Once you have your own system of preparation in place, you're able to scale vehicle prep to suit the trip's duration and anticipated difficulty.
Down the track, you should seriously consider investing in bush-ready tyres, driving lights, aftermarket suspension, vehicle-mounted snorkel, bullbar, extra communications gear, GPS, topographical maps and more – but let's presume, for this yarn, that you're about to head off on one of your first off-roading day trips.
Get your car serviced
Chances are your vehicle spends the majority of its time as a daily driver to and from work, school and the shops, so it's not necessarily used to the rigours of off-roading, which is why it must be thoroughly checked over by a professional before you even think of going anywhere remotely tough.
Before you go anywhere, make sure your vehicle has been serviced and any problems have been located and rectified – I'm talking mechanical, auto-electrical, anything.
It's better to find out something is not working when you're a phone call and five minutes away from your mechanic, than it is to discover any sort of strife in the middle of nowhere on your weekend away.
Make sure everything works well and is ready for action.
Check your tyres
Your tyres are your point of contact with the ground, so all of them must be in great condition – don't forget the spare.
Check for wear and tear, damage – cracks, splits, cuts – or any foreign objects embedded in them – nails, screws, sticks.
Check the tread – it must be at least 1.5mm deep across the tread surface. If not, replace the tyre.
Make sure all five tyres are inflated to the correct pressure as well.

Make sure all five tyres are inflated to the correct pressure.
Sort out your spares
Stock up on spares for everything: filters, hoses, fuses, fluids, everything. Have a fully loaded tool kit on-board, and don't forget emergency gear, such as a first-aid kit, fire extinguisher, extra water, and more.
In terms of off-road-specific and vehicle-recovery gear, you'll also need at least a tyre-pressure gauge, tyre deflator, tyre-puncture repair kit, vehicle-recovery tracks, an air compressor, a long-handled shovel, rated bow shackles and a snatch strap (these last two items are for vehicles with rated recovery points, generally 4WDs).
Pack it with purpose
It's common sense; if you're only going away for a weekend, there's no need to pack like you're heading off across the continent.
But packing is an art unto itself and if you get it right, you greatly reduce the risk of things flying around loose inside the cabin and potentially damaging the vehicle or, worse still, hurting the people inside.
Pack essentials first – vehicle spares, tent, sleeping bags, cooking utensils, etc – then add in more gear, piece by piece, as needed.
Always use lightweight alternatives where possible. Remember: less weight, equals less fuel used.
Obviously, getting ready for an off-road trip involves more than just preparing your vehicle. You also need to consider maps, communications, camping gear and a stack of other factor, but using the 'check it, fix it and carry spares' approach is a great place to start.
What tips do you have for going off-road? Let us know in the comments.