How to find the best campsite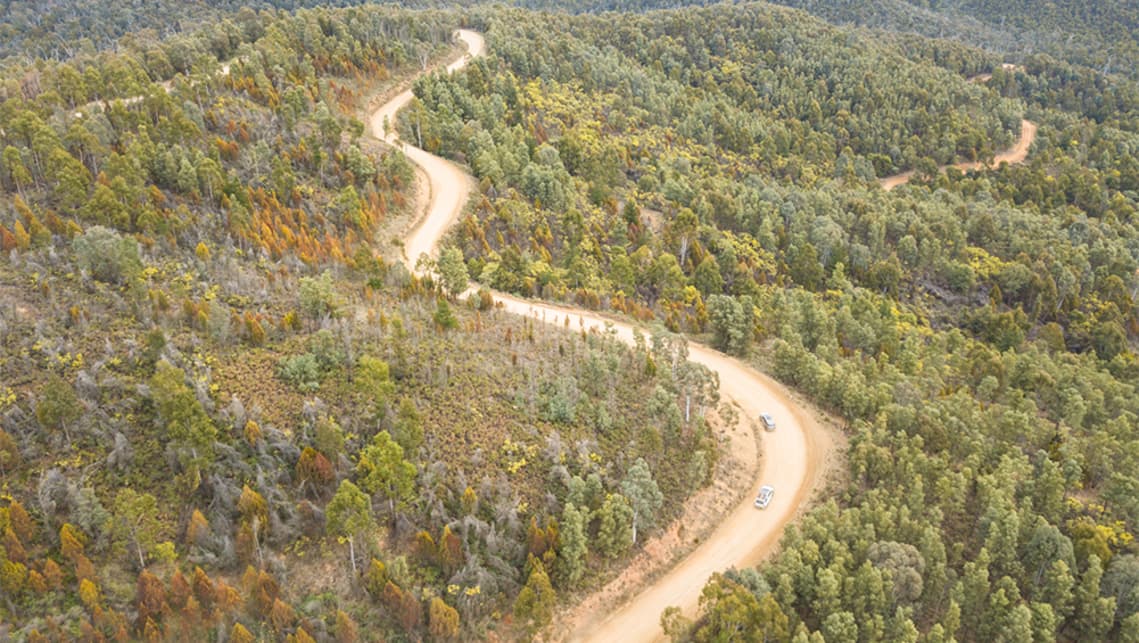 By our estimate there are about 10 million* campsites in Australia at this time, ranging from free camping locations with few facilities, if any, through to theme park-style caravan parks where the only thing you have to worry about is deciding which of the 10,000* activities you will do first. (* These numerical figures may be wild exaggerations.)
Gone are the days when you relied solely on word of mouth or someone's ratty copy of a camping guide book for expert advice on where to find a great campsite. Now, for better or worse, we have the internet. 
A veritable all-you-can-seek info buffet, the internet is capable of yielding truly amazing details about possible camp-site locations or vague inaccurate or downright nonsensical detail that's been sourced from websites more interested in generating over-the-top click-bait than actual facts. 
But, lucky for us all, there are easy-to-use sites that offer up a goldmine of info about camp-site locations we are considering a visit to. Don't ever give up on word of mouth, but take a look at these three websites we reckon will help you find the ultimate campsite.
Visit National Parks to book a campsite

Part of the fun is getting there. Here's one of the Adventure crew heading steep Brindabella NP hill to reach camp. (image credit: Brendan Batty)
National Parks' websites have always been wonderful sources of detailed information: we're talking valuable tidbits about climate, wildlife, temperatures, track conditions and updates, estimated trip times (walking and/or driving), best seasons to visit, booking details, fees and much more – it's all to be found on a National Parks (NP) website. Bonus: there's a web page for pretty much any campsite that lies within a National Park boundary anywhere in Australia, no matter how remote or inaccessible the region may be.

Use a National Park's website to help your campsite search. (image credit: Brendan Batty)
Planning a lazy weekend on the NSW south coast? Visit an NP website. Heading to Cape York? NP has you covered. A long weekend to a muddy locale in Tassie more your thing? Hit up NP and work out your itinerary based on your research there.
National Parks websites:
ACT
NSW
Northern Territory
Qld
South Australia
Tasmania
Western Australia
Visit Youcamp to book a campsite

Youcamp offers great sites such as this one – Bunyip's Camp – near NSW's Watagan mountains. (image credit: Brendan Batty)
A relatively new kid on the camping block, Youcamp, is, in very simple terms, like Air BnB but for camping. 
Started in 2013 by a outdoors-loving NSW couple, Youcamp basically runs on the idea that people list their private property as a group of campsites, and others use the website as a search engine to find their perfect spot to stay among the listed properties.
It costs nothing to list your property on Youcamp and, at time of writing, there were almost 590 properties listed on the website.

Private properties listed on Youcamp.com open up a whole new world of potential destinations for keen campers. (image credit: Marcus Craft)
Properties on offer include Crooked Plain, "a 560 acre working cattle and sheep property" within 250km of Alice Springs; Guide Falls Farm, "a 64 acre farm and 7 day a week tourism animal park" in north-west Tasmania; and glamping spots at Gumnut Park, "a fifty acre Conservation Park & Nature Refuge" near Kenilworth in south-east Queensland.
Bonus: Youcamp states on its website that "every booking has $50 million insurance if guests are injured or their property is damaged (subject to T&Cs)".
When you book, check with the land owners for site-specific details, for instance, you may need a 4WD to access some campsites.
Use WikiCamps (or another crowd-sourced app)

Boost your campsite search with a purpose-designed app. (image credit: Brendan Batty)
WikiCamps, like its rivals in the same space, is a comprehensive and constantly updating database of user-sourced information on campsites.
It's a mobile device-based app, so once it's downloaded to your weapon of choice (phone, tablet or laptop), then you are good to go.
Use the site filters – including facilities, pet-friendly etc – to find the closest, most suitable campsite to your planned destination. 
At time of writing, it was claimed that WikiCamps had 9300 campgrounds and 2563 caravan parks listed.
Bonus: It works offline and gives you directions to your chosen spot.
What are your best tips for finding the ultimate campsite? Tell us in the comments below.